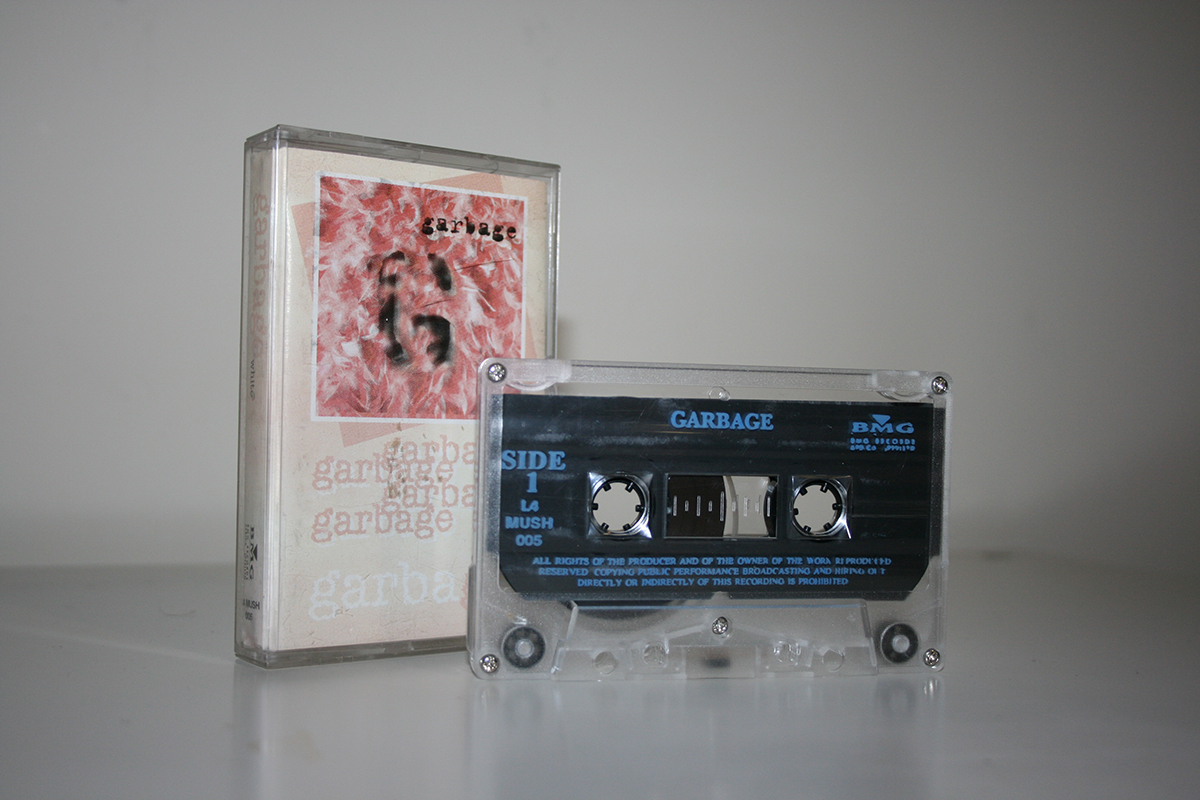 Zimbabwe, L4 MUSH 005, Cassette
An interesting release this one, a cassette issued in Zimbabwe on BMG Records Africa (PTY) Ltd / White and marketed by Gramma Records.
The release looks more official, than counterfeit to me, despite the fact that the artwork isn't correct at all. If you are however from Zimbabwe, and can confirm this release either way, then that would be great.
Garbage [Cassette, L4 MUSH 005]
A1:

Supervixen

[3:56]

A2:

Queer

[4:36]

A3:

Only Happy When It Rains

[3:56]

A4:

As Heaven Is Wide

[4:43]

A5:

Not My Idea

[3:50]

A6:

A Stroke Of Luck

[4:45]

B1:

Vow

[4:30]

B2:

Stupid Girl

[4:18]

B3:

Dog New Tricks

[3:58]

B4:

My Lover's Box

[3:55]

B5:

Fix Me Now

[4:43]

B6:

Milk

[3:54]