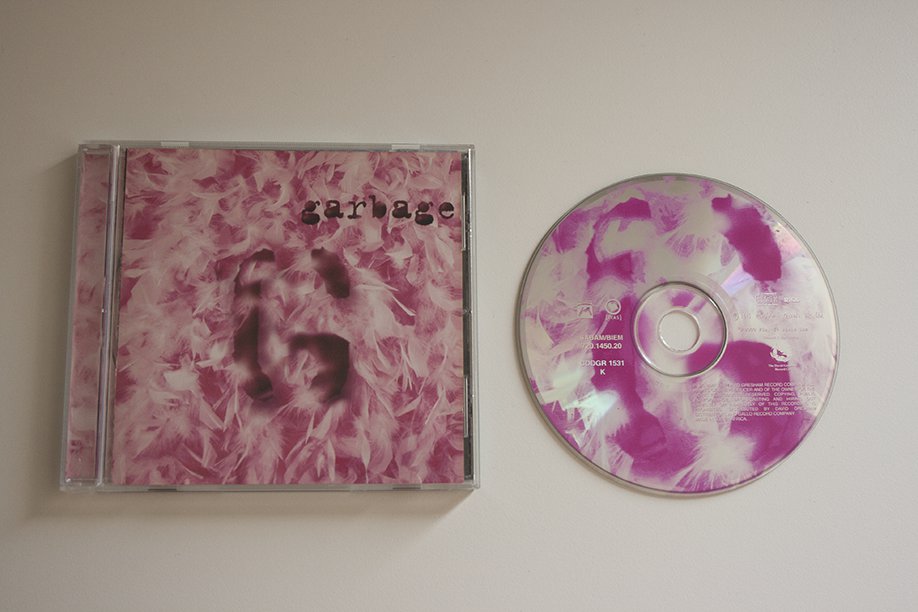 South Africa, CDDGR 1531 / 720.1450.20, CD
Reissued CD in 2001 by The David Gresham Record Company (DGRC) in South Africa. The release is under license from PIAS, who in turn had the rights under license from Mushroom Records. As a result all 3 companies logos appear on the release with only DGRC (CDDGR 1531) and PIAS (720.1450.20) including catalogue numbers.
There is also a 4th logo on the reverse inlay for the RISA.
The CD comes housed in a crystal jewel case and has a K under the catalogue number CDDGR 1531 was made in South Africa.
The booklet oddly enough is exactly the same as the first pressing despite the fact that it has different record companies. This features different information to the outer sleeves such as the original catalogue number (CDMUSH(WF)005), BMG Records Africa and a copyright notice which relates to Australia.
The print on the tray inlay is a lot lighter than the standard print you associate with this album.
Garbage [CDDGR 1531, CD]
Supervixen

[3:56]

Queer

[4:36]

Only Happy When It Rains

[3:56]

As Heaven Is Wide

[4:43]

Not My Idea

[3:50]

A Stroke Of Luck

[4:45]

Vow

[4:30]

Stupid Girl

[4:18]

Dog New Tricks

[3:58]

My Lover's Box

[3:55]

Fix Me Now

[4:43]

Milk

[3:54]
Additional information
Disc Variant 1

Matrix Runout: IFPI L282 - MADE BY PMI * D31450 * #04
Mastering SID: IFPI L282
Mould SID: ifpi 2715