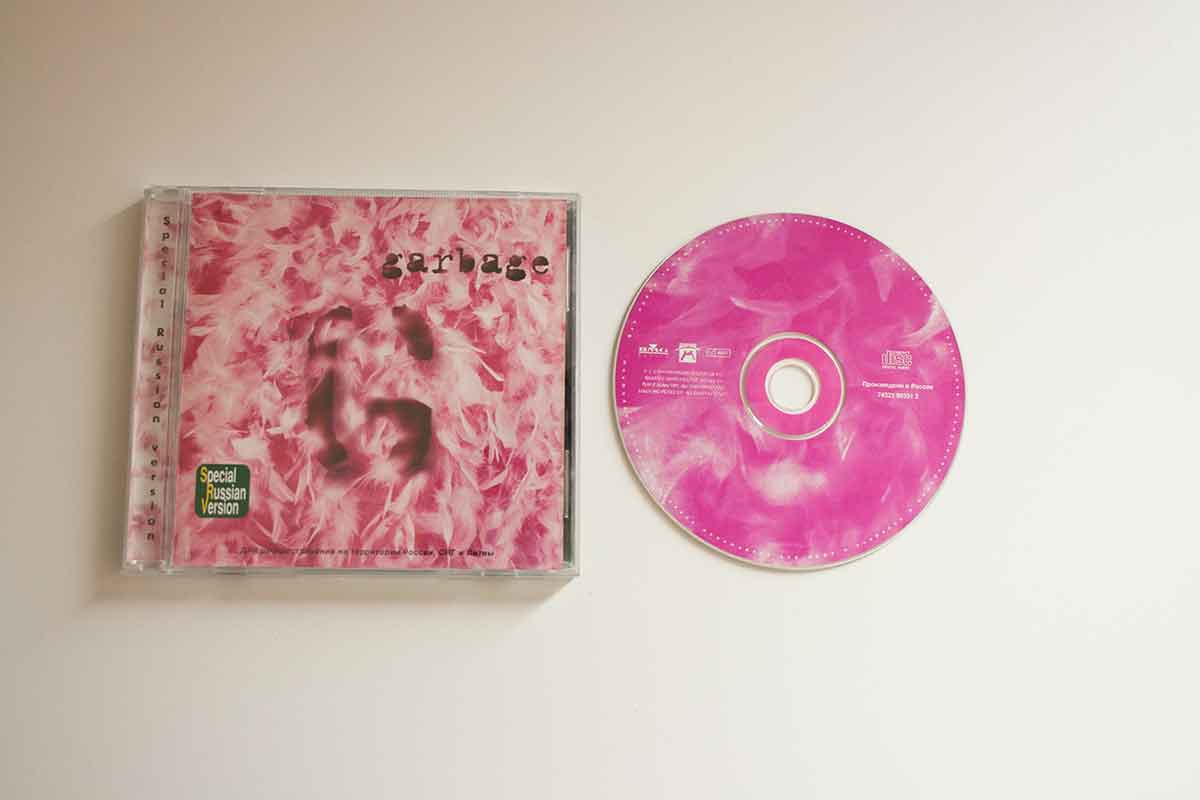 Russian Federation, 74321 90351 2, CD
Standard CD released on the same day as "beautifulgarbage".
The release is marked as "SPECIAL RUSSIAN VERSION", this is printed on the cover rather than it being a sticker on the release. There is also some Russian text at the bottom which translates as "For distribution on territories of Russia, the CIS and Lithuania".
Special Russian Edition is also printed on the inlay of the release.
They were sold at a special discounted price or around $6(US).
On the reverse inlay there is a logo for Audio Club in the lower right hand corner.
When new there should be a small square of bubblewrap inside the case to protect the spindle from breaking.
Garbage [CD, 74321 90351 2]
Supervixen

[3:56]

Queer

[4:36]

Only Happy When It Rains

[3:56]

As Heaven Is Wide

[4:43]

Not My Idea

[3:50]

A Stroke Of Luck

[4:45]

Vow

[4:30]

Stupid Girl

[4:18]

Dog New Tricks

[3:58]

My Lover's Box

[3:55]

Fix Me Now

[4:43]

Milk

[3:54]
Additional information
Disc Variant 1

Matrix Runout: 74321_90351_2
Mastering SID: 2532
Mould SID:
Additional codes: