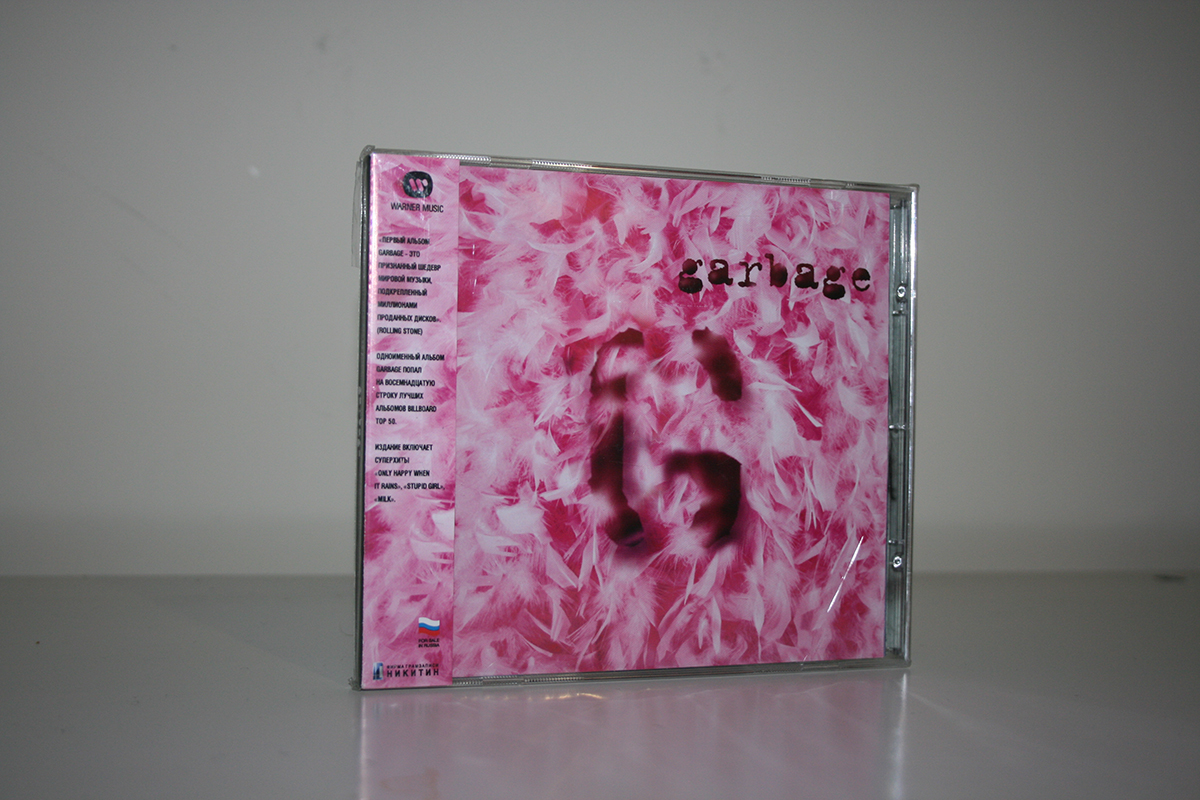 Russian Federation, 4607173155467, CD
Reissued CD album on Никитин issued in Russia comes in a crystal jewel case, which is factory sealed when new with a small square of bubble wrap inside to protect the plastic spindle from breaking.
The release also has an OBI strip which features information regarding reissues of both Version 2.0 and beautifulgarbage within Russia. The OBI strip should also contain a hologram on the reverse. There is also a url under the barcode www.fgnkitin.ru which is no longer active.
Garbage [CD, 4607173155467]
Supervixen

[3:56]

Queer

[4:36]

Only Happy When It Rains

[3:56]

As Heaven Is Wide

[4:43]

Not My Idea

[3:50]

A Stroke Of Luck

[4:45]

Vow

[4:30]

Stupid Girl

[4:18]

Dog New Tricks

[3:58]

My Lover's Box

[3:55]

Fix Me Now

[4:43]

Milk

[3:54]
Additional information
The disc is a golden layered pressing.
Disc Variant 1

Matrix Runout: [Warner Logo] 4607173155467
Mastering SID: IFPI L641
Mould SID: IFPI 1I03