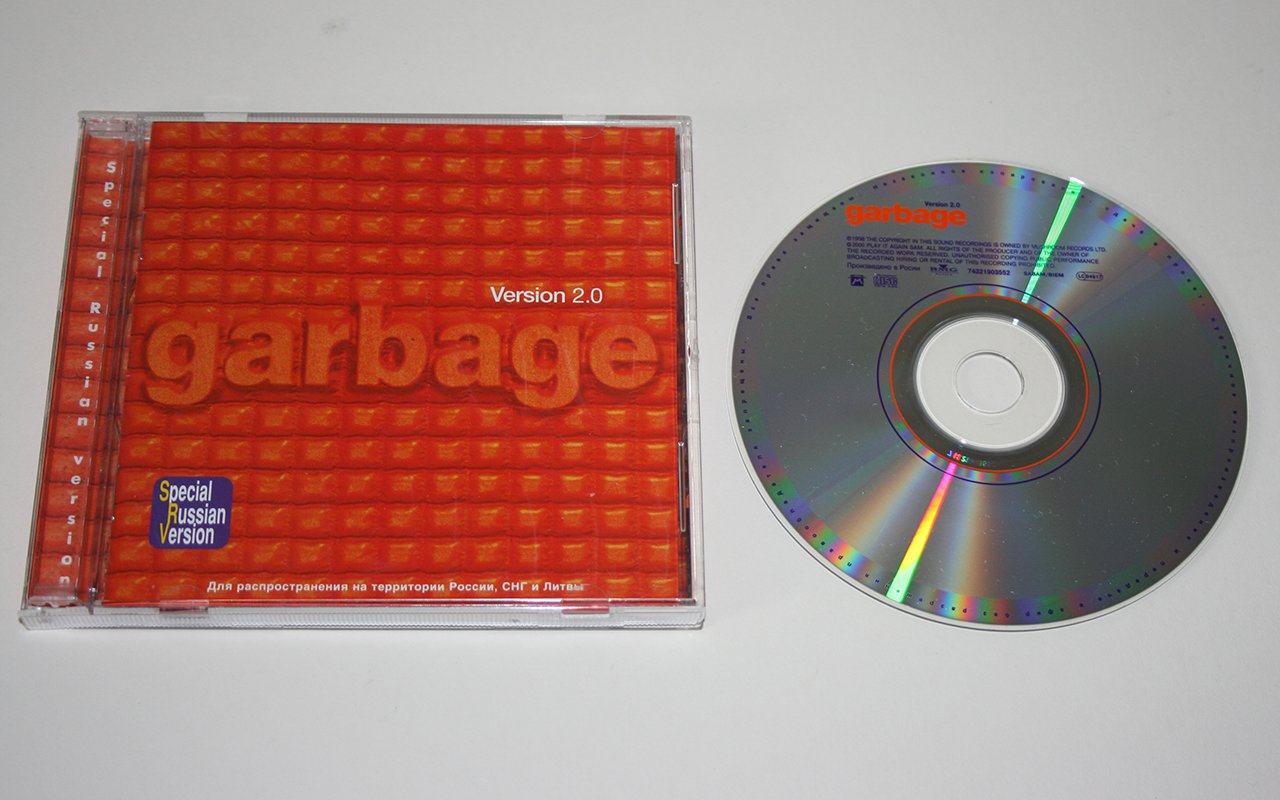 Russian Federation, 74321 90355 2 / 74321903552, CD
Reissued CD in 2000 comes in a crystal jewel case.
The release was marked as "Special Russian Version", this is printed on both the front cover and on the rear insert which is visible through the cd tray.
The reverse inlay features a stop pirates and audioclub.ru logos.
This was released on the same day as an edition of Garbage and the standard edition of beautifulgarbage.
Version 2.0 [CD, 74321903552]
Temptation Waits

[4:36]

I Think I'm Paranoid

[3:38]

When I Grow Up

[3:25]

Medication

[4:08]

Special

[3:44]

Hammering In My Head

[4:52]

Push It

[4:02]

The Trick Is To Keep Breathing

[4:12]

Dumb

[3:50]

Sleep Together

[4:04]

Wicked Ways

[3:44]

You Look So Fine

[5:25]