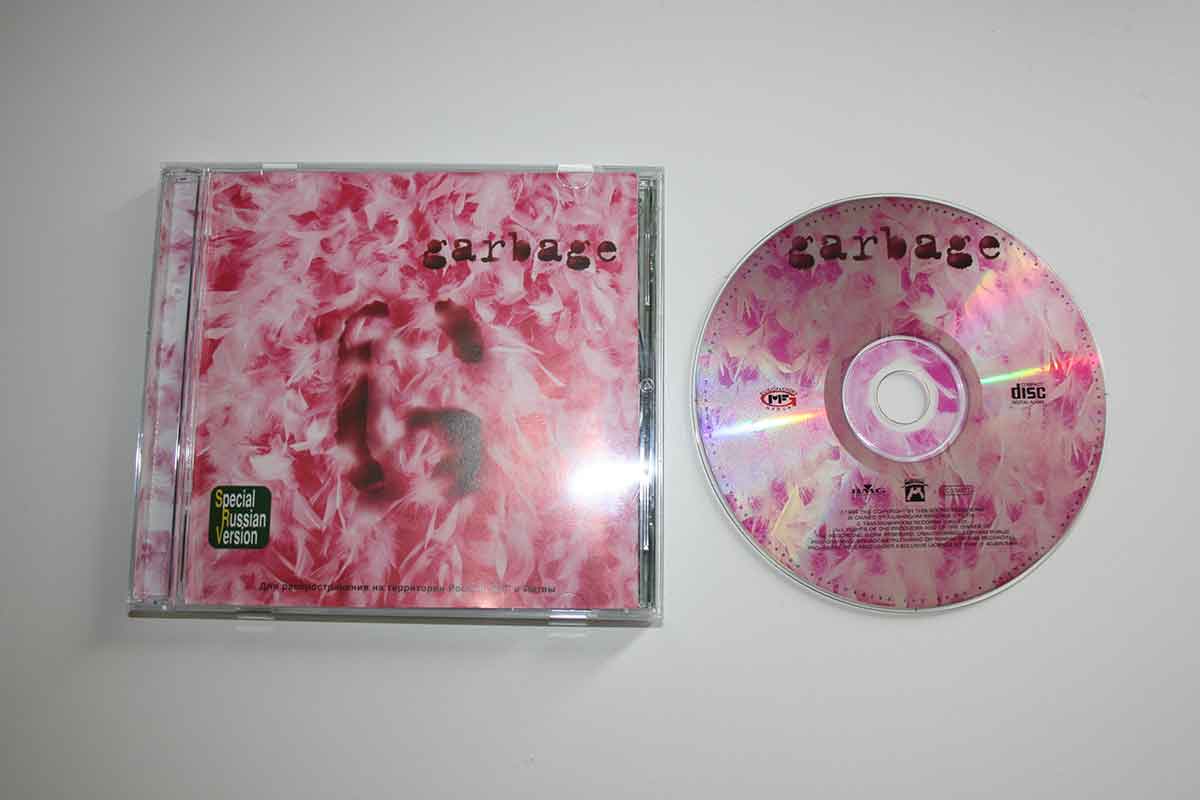 Ukraine, 74321 90351 2, CD
Special Russian Version of the debut album on CD, issued in Ukraine.
The inlays and disc differs from that issued in Russia. The reverse inlay includes a Music Factory Group logo, as does the disc, although both logos differ. There is also a hologram sticker on the reverse inlay.
When new there should be a small square of bubblewrap inside the case to protect the spindle from breaking.
Garbage [CD, 74321 90351 2]
Supervixen

[3:56]

Queer

[4:36]

Only Happy When It Rains

[3:56]

As Heaven Is Wide

[4:43]

Not My Idea

[3:50]

A Stroke Of Luck

[4:45]

Vow

[4:30]

Stupid Girl

[4:18]

Dog New Tricks

[3:58]

My Lover's Box

[3:55]

Fix Me Now

[4:43]

Milk

[3:54]
Additional information
Disc Variant 1

Matrix Runout: IIMFG11II
Mastering SID: IFPILV001
Mould SID: ifpiUAA08
Additional codes: