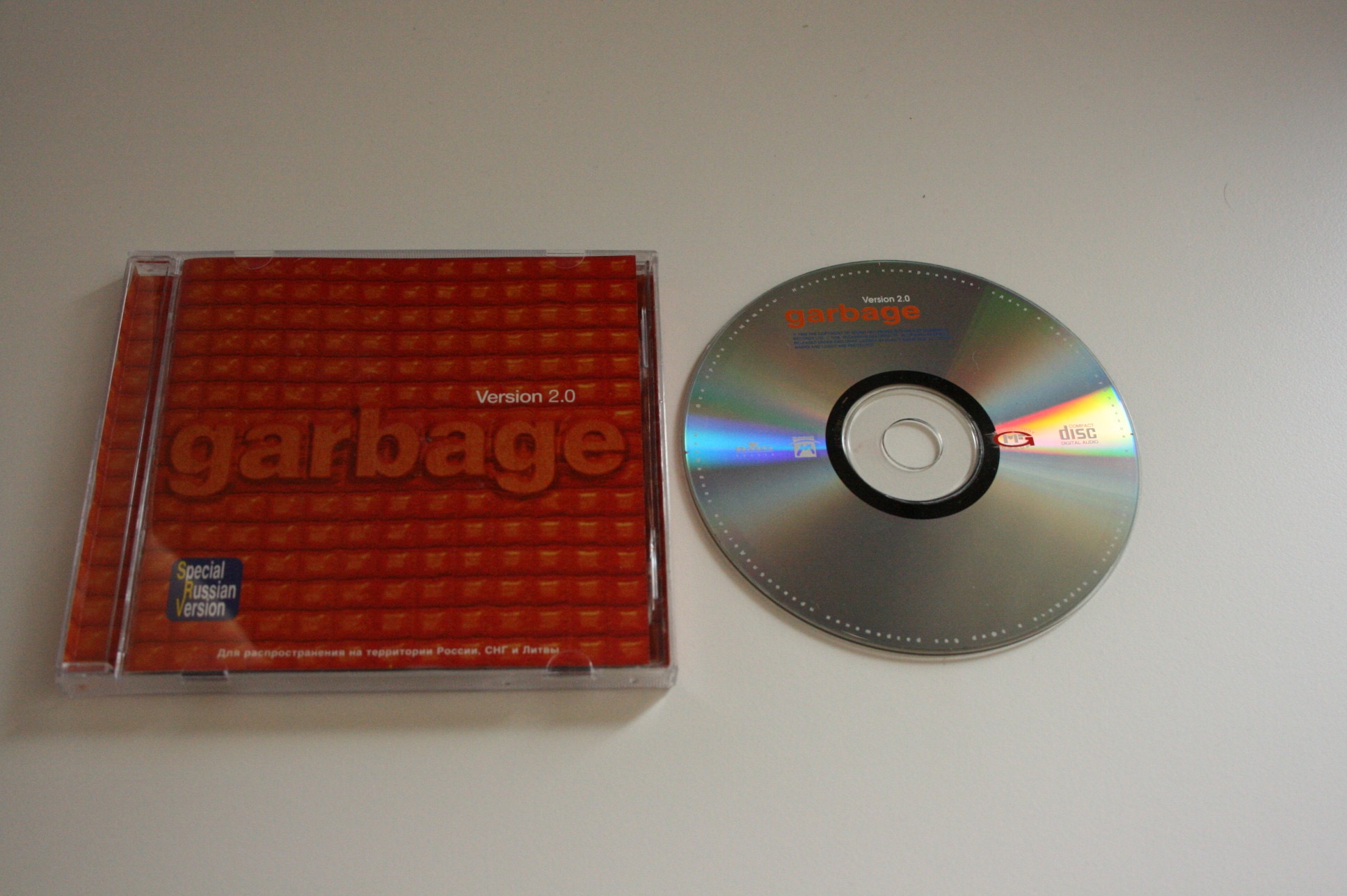 Ukraine, 74321 90355 2, CD
Reissued CD in 2000 comes in a crystal jewel case.
"Special Russian Version" issued in Ukraine. The rear insert contains the BMG Russia and Music Factory logos as well as a hologram which reads;
Garbage
"Version 2.0"
K 511409 AM
This number may differ on releases. There is also a Stop Piracy logo.
The front of the rear inlay does not include the "Special Russian Edition" like the versions issued within Russia. This is the quickest way to check which version is which.
The disc includes the Mushroom, MBG Russia and Music Factory logos.
Version 2.0 [CD, 74321903552]
Temptation Waits

[4:36]

I Think I'm Paranoid

[3:38]

When I Grow Up

[3:25]

Medication

[4:08]

Special

[3:44]

Hammering In My Head

[4:52]

Push It

[4:02]

The Trick Is To Keep Breathing

[4:12]

Dumb

[3:50]

Sleep Together

[4:04]

Wicked Ways

[3:44]

You Look So Fine

[5:25]