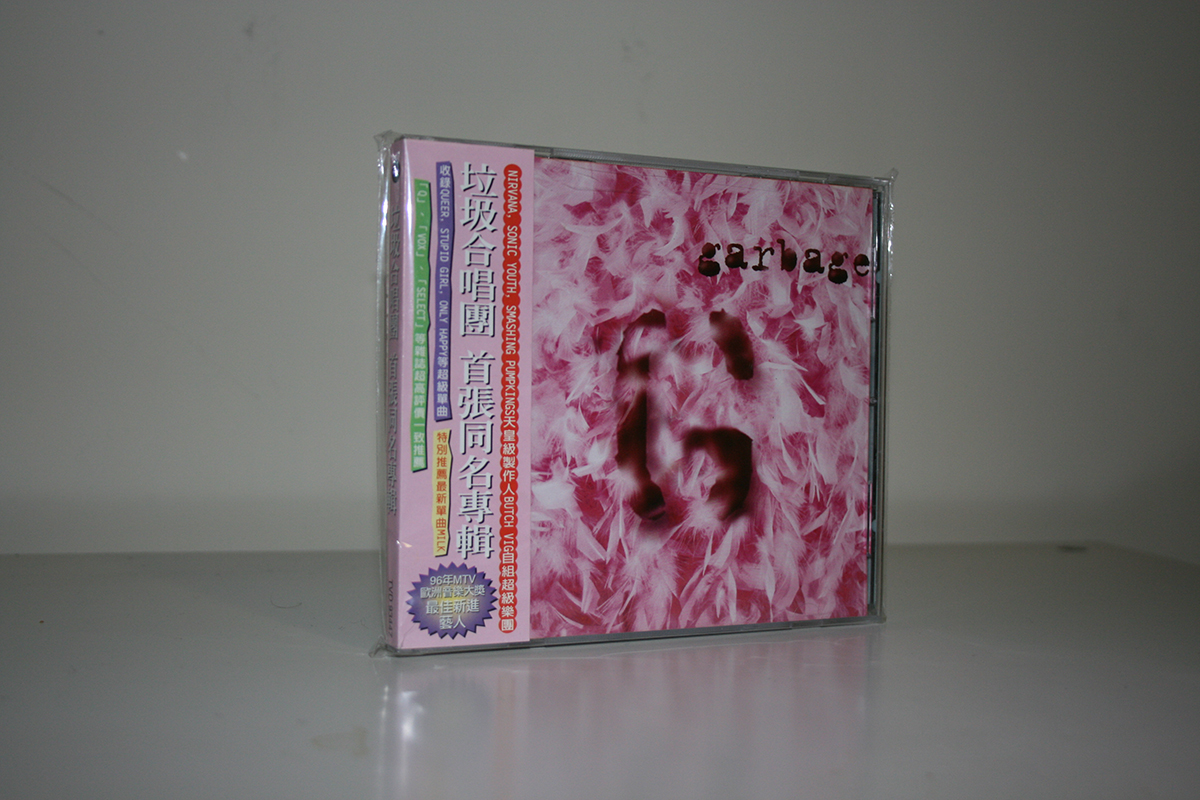 Taiwan, TVD 93447, CD
CD album comes in a crystal jewel case with OBI strip. The OBI strip includes a full biography as well as the track listing.
The CD is a standard disc issued on Mushroom (D31450) and Sony Music Asia (D31450). The booklet also includes an 8 panel lyric sheet all of which is in English.
Both the barcode and distributor have been taken from the OBI strip, not from the inlay of the CD case which reads Sony Music Asia.
Garbage [CD, D31450]
Supervixen

[3:56]

Queer

[4:36]

Only Happy When It Rains

[3:56]

As Heaven Is Wide

[4:43]

Not My Idea

[3:50]

A Stroke Of Luck

[4:45]

Vow

[4:30]

Stupid Girl

[4:18]

Dog New Tricks

[3:58]

My Lover's Box

[3:55]

Fix Me Now

[4:43]

Milk

[3:54]
Additional information
Disc Variant 1

Matrix Runout: A0100353001-0101 13 900
Mastering SID: IFPI 1553
Mould SID: IFPI 4315