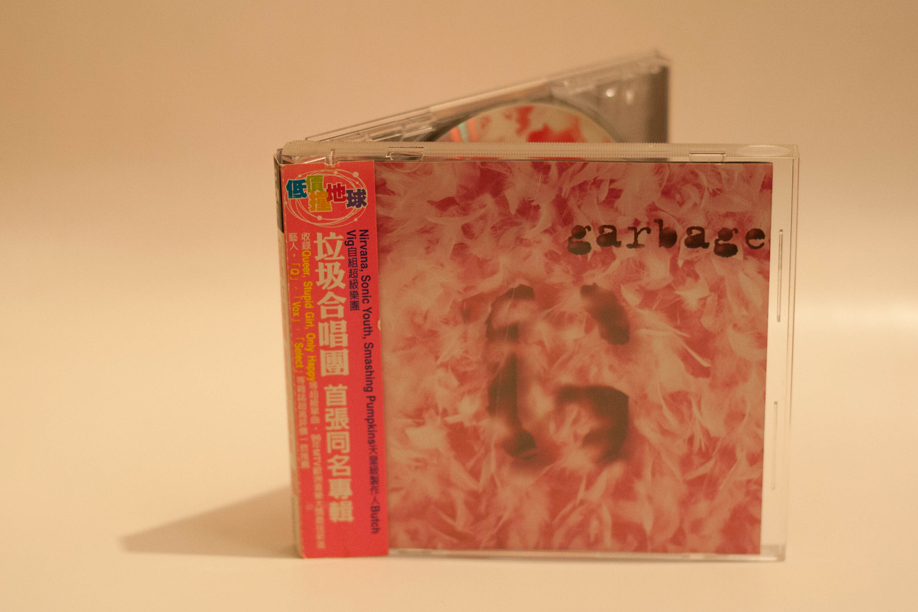 Taiwan, TVD 93447, CD (Repackaged 1999/06)
CD Album repackaged in June 1999 comes in a crystal jewel case with OBI strip.
The OBI strip wraps around the whole of the back of the case and includes a biography for the band.
The CD looks like the same version issued by White, however the mastering SID codes and matrix runoff differ to that issued in Australia and New Zealand. White aren't mentioned on the OBI strip at all but are all over the release itself.
Garbage [CD, TVD 93447 (RMD 53447)]
Supervixen

[3:56]

Queer

[4:36]

Only Happy When It Rains

[3:56]

As Heaven Is Wide

[4:43]

Not My Idea

[3:50]

A Stroke Of Luck

[4:45]

Vow

[4:30]

Stupid Girl

[4:18]

Dog New Tricks

[3:58]

My Lover's Box

[3:55]

Fix Me Now

[4:43]

Milk

[3:54]
Additional information
Disc Variant 1

Matrix Runout: BMG MUSIC TVD 93447
Mastering SID: IFPI LB80 0329142
Mould SID: IFPI 5007