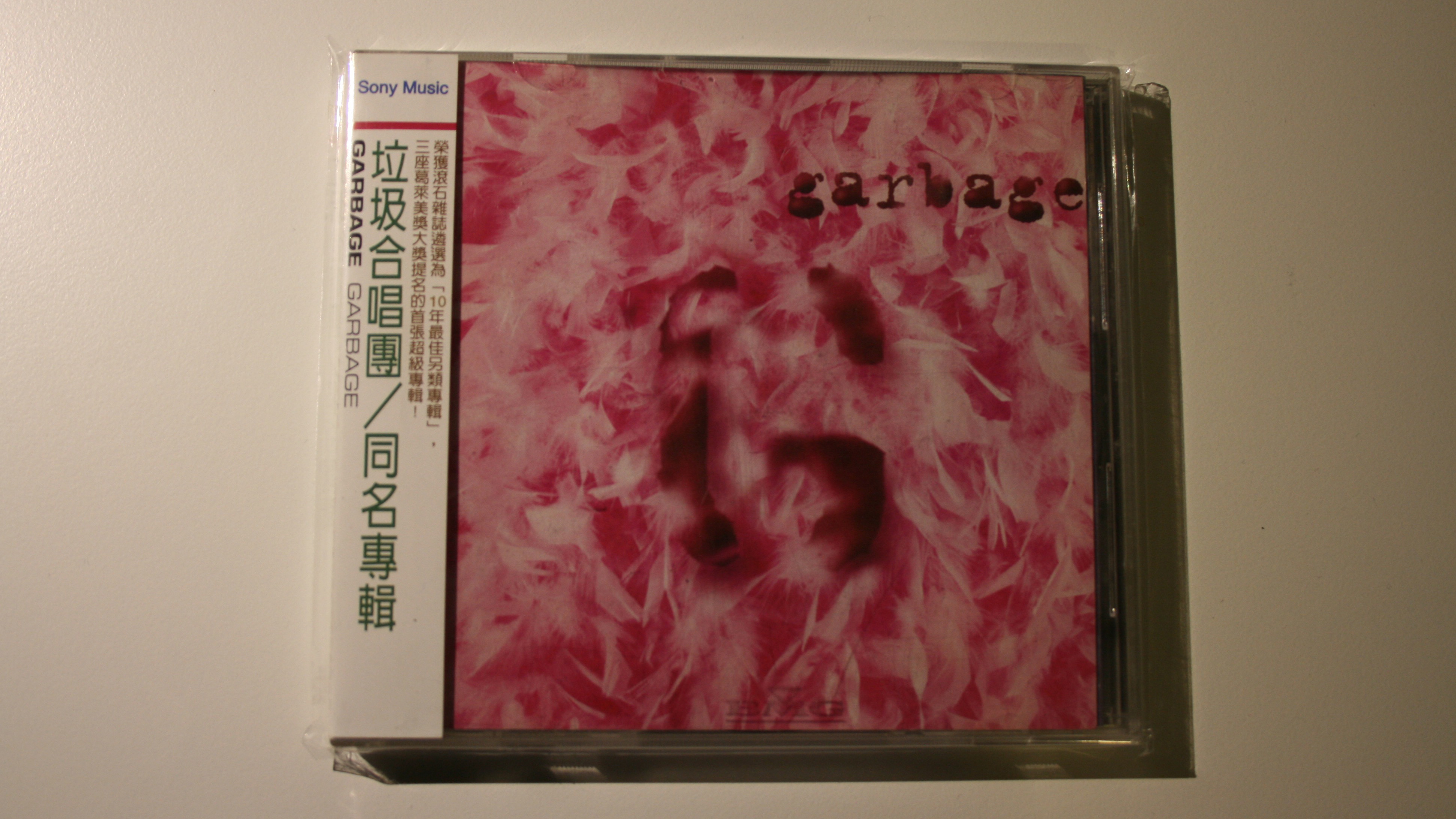 Taiwan, D31450 / TVD 93447 (RMD 53447), CD (Repackaged)
Taiwan issued debut album on CD with OBI strip, factory sealed when new and issued on Sony Music. The OBI strip contacts 2001.4 so I've assumed that this is when the release was issued. The jewel case includes the BMG logo.
The reverse of the OBI strip looks like a full biography of all 4 members of the band as well as comparisons to other 90's bands. The spine of the OBI features the code D31450.
The disc is the same as the Oceanian issued debut on White TVD 93447 (RMD 53447).
Garbage [CD, TVD 93447 (RMD 53447)]
Supervixen

[3:56]

Queer

[4:36]

Only Happy When It Rains

[3:56]

As Heaven Is Wide

[4:43]

Not My Idea

[3:50]

A Stroke Of Luck

[4:45]

Vow

[4:30]

Stupid Girl

[4:18]

Dog New Tricks

[3:58]

My Lover's Box

[3:55]

Fix Me Now

[4:43]

Milk

[3:54]