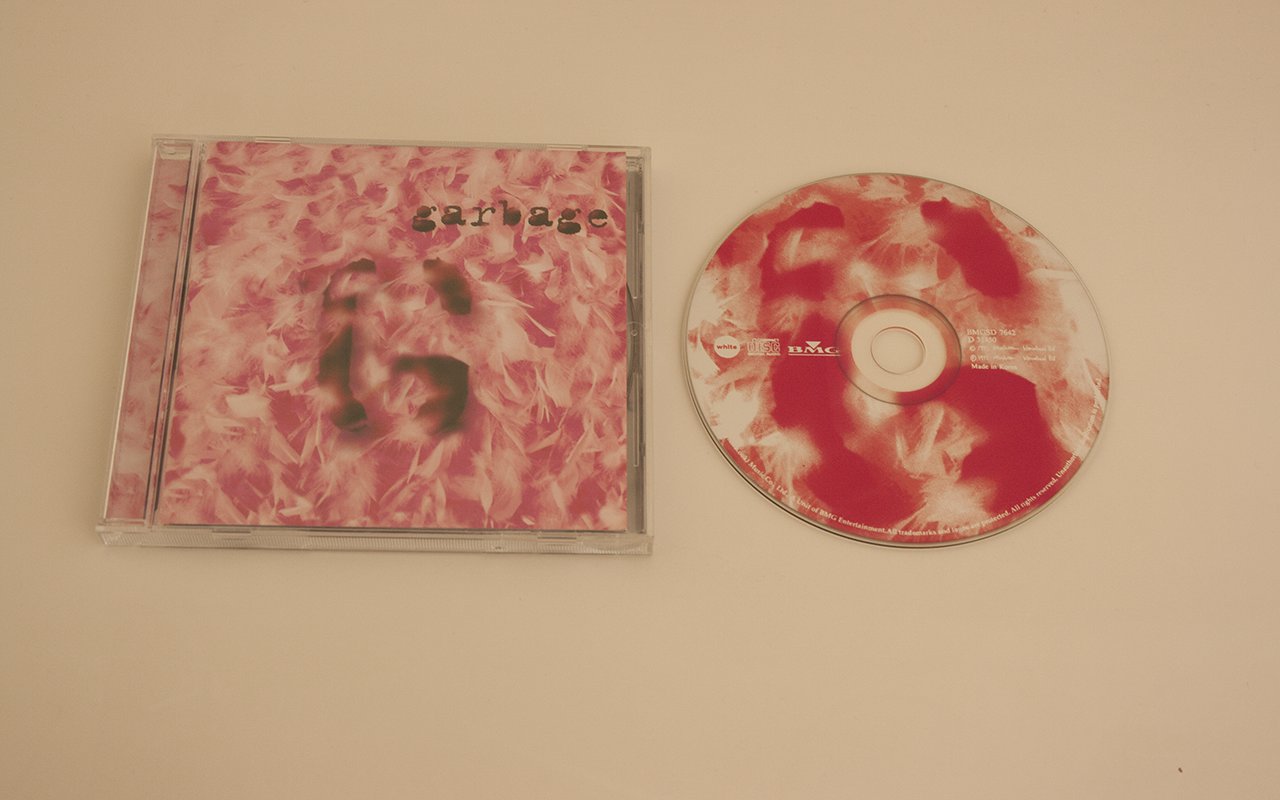 South Korea, D31450 / BMGSD 7642, CD
Standard CD issued in South Korea comes in a crystal jewel case, the disc was made in Korea. The booklet contains 10 panels rather than the standard 6, this is due to the lyrics being translated into Korean as well as a 1 page bio on Garbage.
The CD is issued by White [D31450] and BMG [BMGSD 7642].
The same CD was also packed with a limited edition double CD
Garbage [CD, 74321 48072 2]
Supervixen

[3:56]

Queer

[4:36]

Only Happy When It Rains

[3:56]

As Heaven Is Wide

[4:43]

Not My Idea

[3:50]

A Stroke Of Luck

[4:45]

Vow

[4:30]

Stupid Girl

[4:18]

Dog New Tricks

[3:58]

My Lover's Box

[3:55]

Fix Me Now

[4:43]

Milk

[3:54]
Additional information
Disc Variant 1

Matrix Runout: FAOF127008 BM0048
Mastering SID: IFPI L891
Mould SID: IFPI 5302