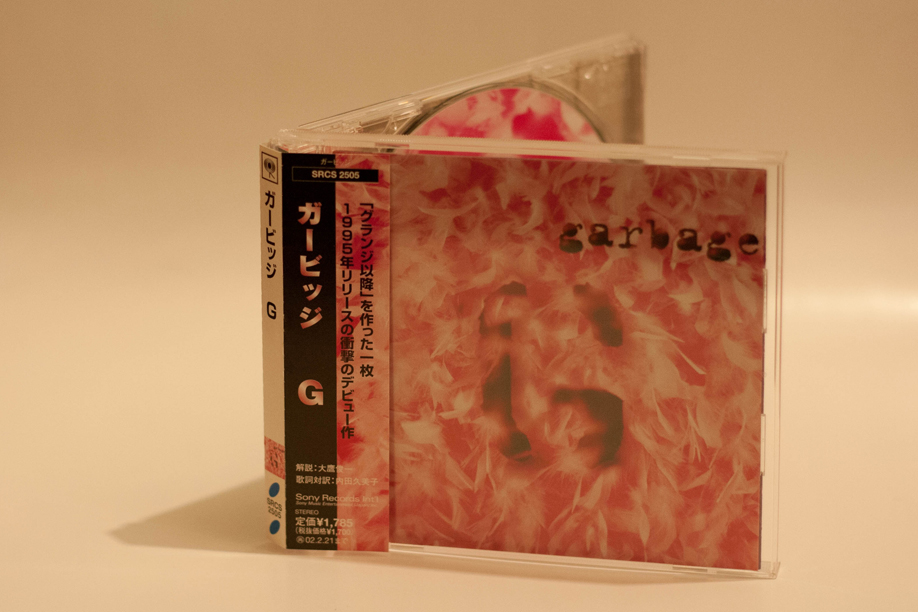 Japan, SRCS 2505, CD
Standard CD reissued on Sony Records International. The track listing was changed to match that of the first pressing issued in 1995 to include the original version of #1 Crush.
The CD has an OBI strip which calls the CD G. Inside the release there is a biography of the band in Japanese. There is also a lyric booklet which has been translated into Japanese as well as English.
There are two prices listed on this release. 1,785 & 1,700 YEN. I've no idea what the difference is between these two prices.
Garbage [CD, SRCS 2505]
Supervixen

[3:56]

Queer

[4:36]

Only Happy When It Rains

[3:56]

As Heaven Is Wide

[4:43]

Not My Idea

[3:50]

A Stroke Of Luck

[4:45]

Vow

[4:30]

Stupid Girl

[4:18]

Dog New Tricks

[3:58]

My Lover's Box

[3:55]

Fix Me Now

[4:43]

Milk

[3:54]

Subhuman

[4:37]

#1 Crush

[4:50]
Additional information
The series of O's on the matrix runout are in fact a O with a + emerging from each.
Disc Variant 1

Matrix Runout: PUS-3236 O OO OOOOOOOO
Mastering SID: IFPI 1277
Mould SID: IFPI 4589