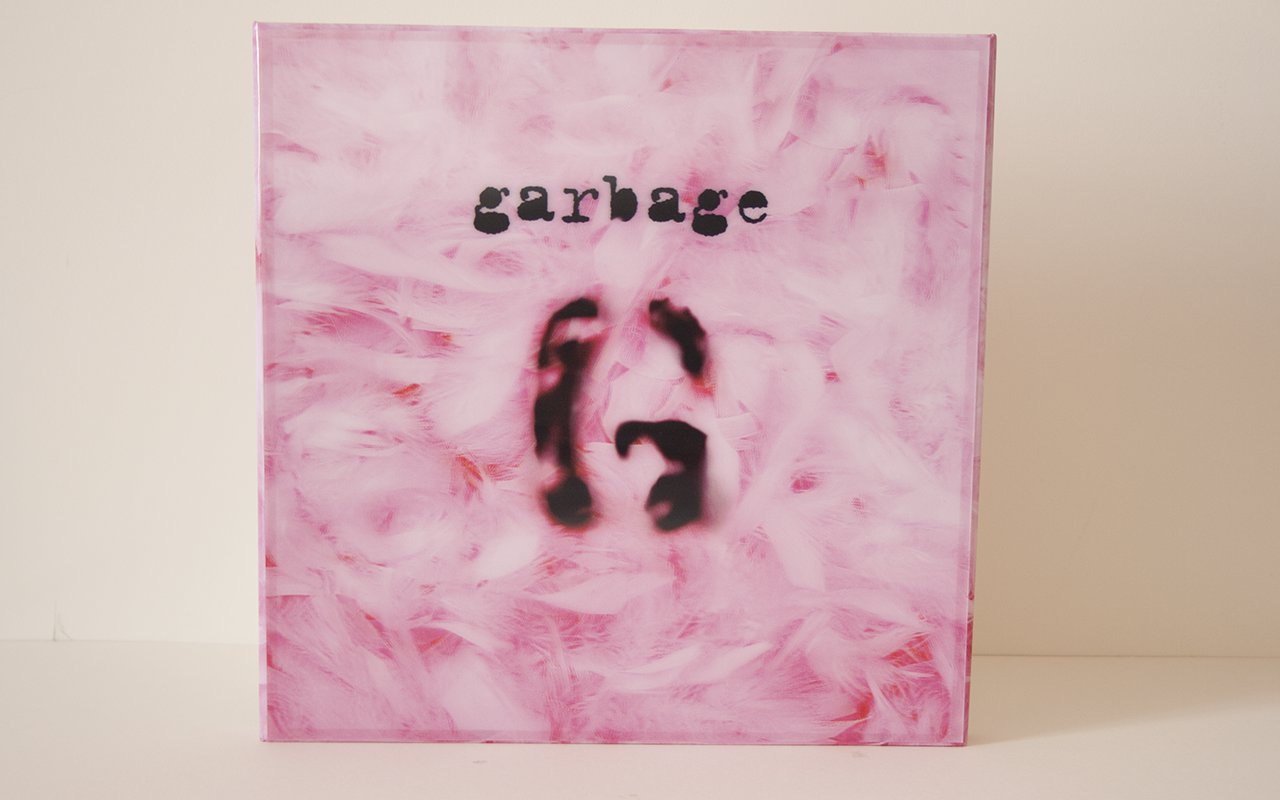 Worldwide, STNVOLO20VX, LP Boxset
Worldwide triple edition LP. The boxset is limited to 1000 copies worldwide and is housed within a deluxe box which features a lenticular cover and magnetic closing lid.
Inside you'll find:
Garbage: 2 x 180g LP
G-sides: 1 x 180g 12 inch vinyl
Digital download card
Queen Helen fanzine
Queen Helen Fanzine
The release also includes a special edition of the fan made fanzine Queen Helen.
The fanzine was edited by Elfi Frequin, the original creator, designed by Gaelle Cinammen and includes contributions from Marco Solari, Paul Anderson and myself.
Signed photograph
Copies purchased directly from the bands official website included a signed photograph of the band.
Garbage: 20th Anniversary Edition [LP Boxset, STNVOLO20VX - LP1]
A1:

Supervixen (Remastered 2015)

A2:

Queer (Remastered 2015)

A3:

Only Happy When It Rains (Remastered 2015)

B1:

As Heaven Is Wide (Remastered 2015)

B2:

Not My Idea (Remastered 2015)

B3:

A Stroke Of Luck (Remastered 2015)
Garbage: 20th Anniversary Edition [LP Boxset, STNVOLO20VX - LP2]
C1:

Vow (Remastered 2015)

C2:

Stupid Girl (Remastered 2015)

C3:

Dog New Tricks (Remastered 2015)

D1:

My Lover's Box (Remastered 2015)

D2:

Fix Me Now (Remastered 2015)

D3:

Milk (Remastered 2015)
G-Sides [LP Boxset, STNVOLO20VX]
E1:

Subhuman (Remastered 2015)

E2:

Girl Don't Come (Remastered 2015)

E3:

Sleep (Remastered 2015)

E4:

Driving Lesson (Remastered 2015)

E5:

Trip My Wire (Remastered 2015)

F1:

#1 Crush (Nellee Hooper Remix) (Remastered 2015)

F2:

Butterfly Collector (Remastered 2015)

F3:

Alien Sex Fiend (Remastered 2015)

F4:

Kick My Ass (Remastered 2015)