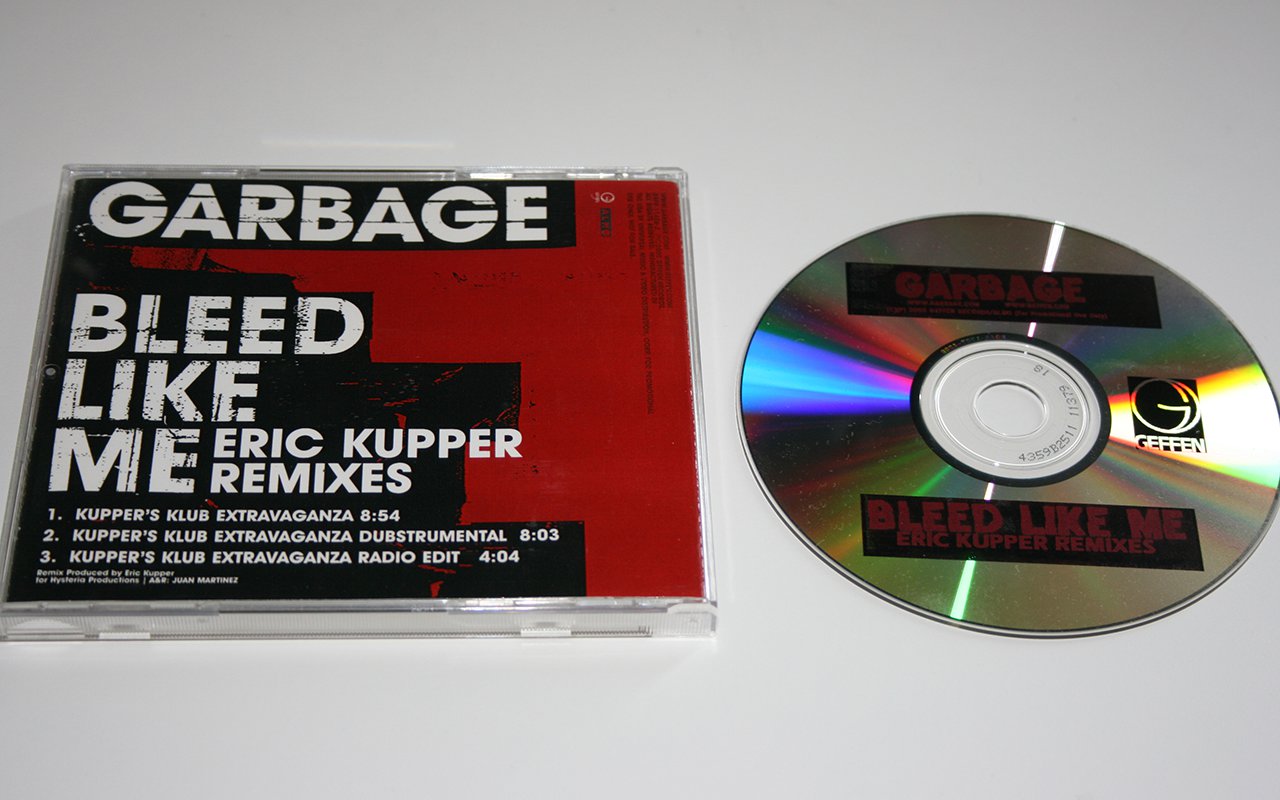 USA, GERF-11486-2, CD-R
Unofficial counterfeit issued in 2005 and sold on eBay by a seller who went by the name of agrf2000. The item was purchased by a large number of members from our old forum at the time, all left negative feedback on the seller making them make their feedback private, which eBay shouldn't really allow.
The same seller also started to sell counterfeit CD-R copies of the Ralphi Rosario mix of Bleed Like Me a few months later.
Bleed Like Me [CD-R, GERF-11486-2]
Bleed Like Me (Kupper's Klub Extravaganza)

[8:54]

Bleed Like Me (Kupper's Klub Extravaganza Dubstrumental)

[8:03]

Bleed Like Me (Kupper's Klub Extravaganza Radio Edit)

[4:04]