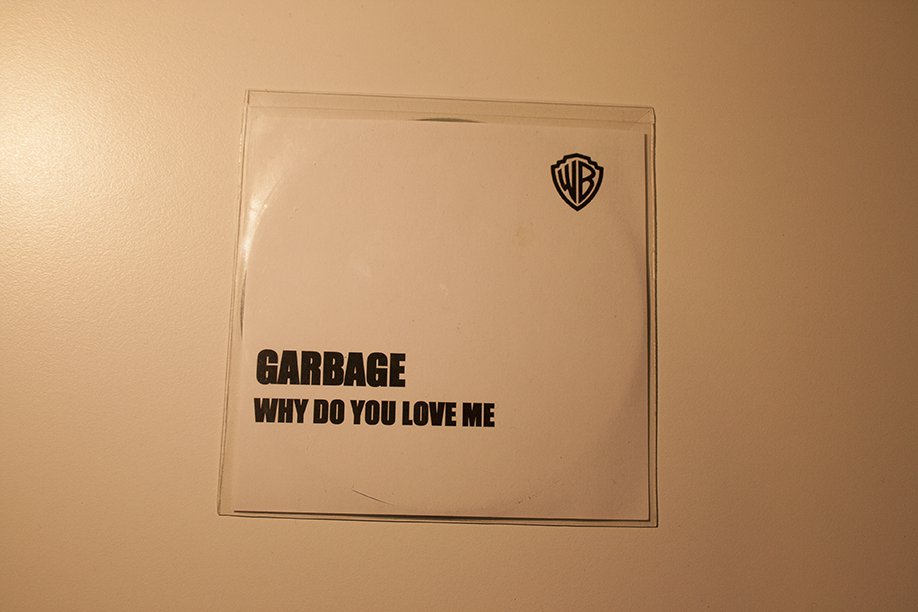 UK, CD-R
Promotional CD-R in a clear plastic envelope with custom printed card inlay. This inlay features the WB logo in the top right hand corner as well as GARBAGE WHY DO YOU LOVE ME.
The back of this inlay features the Infectious Records logo which was part of the Mushroom Group of Companies in the UK. I've no idea why this is featured as the release wasn't issued on this label at all, maybe some office recycling was going on. The version which I own also has a small yellow dot sticker on the reverse of the envelope itself.
The CD-R has no text on it whatsoever related to either the band, track or record label itself.
Why Do You Love Me [CD-R]
Why Do You Love Me

[3:52]
Additional information
Disc Variant 1

Matrix Runout:
Mastering SID:
Mould SID: 4225H0515 17042 01 HK