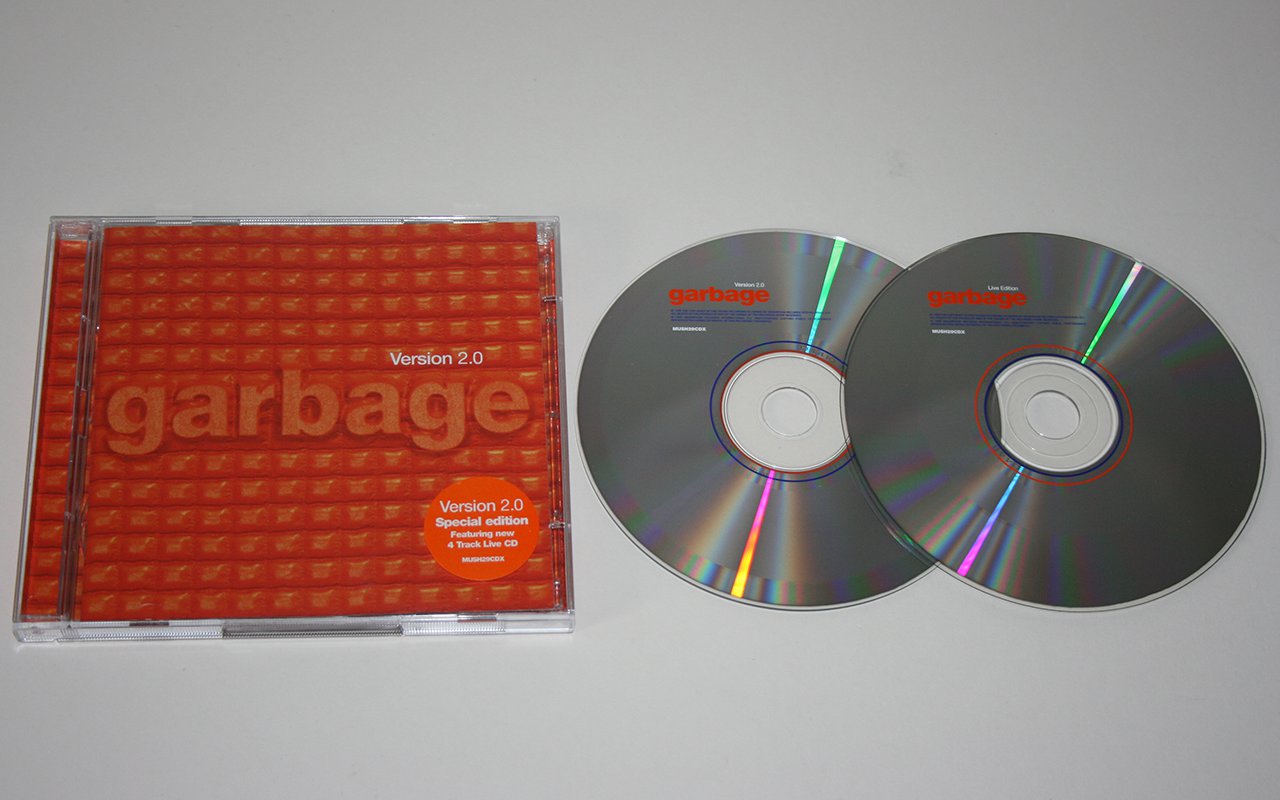 UK, MUSH29CDX, CD (Special Edition)
Special Edition with bonus live CD, all taken from their performance at Roskilde Festival, Denmark on June 26, 1998.
The double crystal jewel case is stickered.
The bonus tracks are listed on the back cover, and the Version 2.0 single logo's also appear under the barcode.
The release is said to be limited to 20,000 copies.
Version 2.0 [CD, MUSH29CDX CD1]
Temptation Waits

[4:36]

I Think I'm Paranoid

[3:38]

When I Grow Up

[3:25]

Medication

[4:08]

Special

[3:44]

Hammering In My Head

[4:52]

Push It

[4:02]

The Trick Is To Keep Breathing

[4:12]

Dumb

[3:50]

Sleep Together

[4:04]

Wicked Ways

[3:44]

You Look So Fine

[5:25]
Live Edition [CD, MUSH29CDX CD2]
Dumb (Live at Roskilde Festival 1998)

[4:26]

Stupid Girl (Live at Roskilde Festival 1998)

[4:12]

Temptation Waits (Live at Roskilde Festival 1998)

[5:19]

Vow (Live at Roskilde Festival 1998)

[5:12]