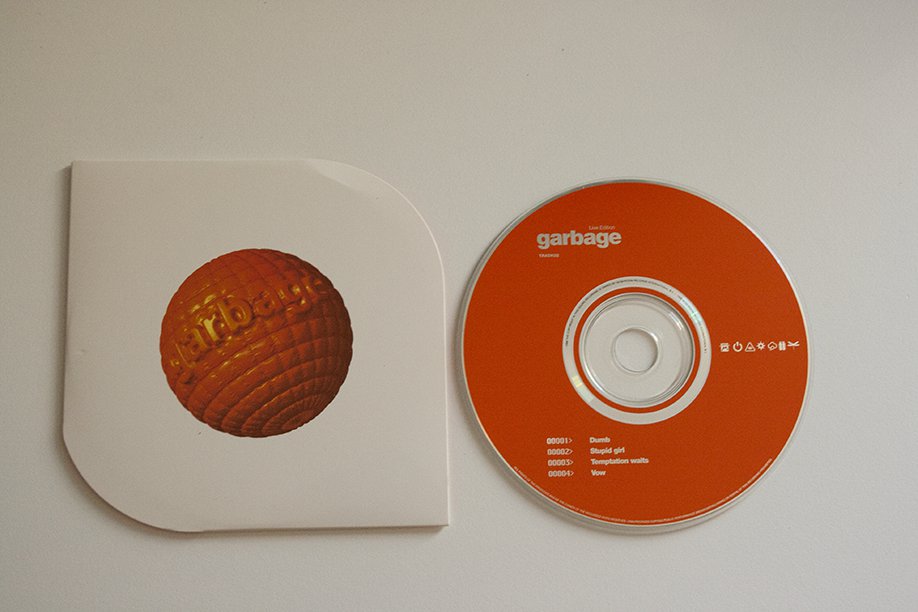 UK, TRASH32, CD
Live Edition, limited edition CD, sold by Mushroom Records (UK) Ltd. to subscriber's to the UK Garbage Mailing List for £6 (UK).
The ordering instructions came on a postcard advertising You Look So Fine.
All tracks were recorded at the Roskilde Festival, Denmark in 1998.
The same tracks on the CD was packaged with the Version 2.0 – Special Edition release.
Live Edition [CD, TRASH32]
Dumb (Live at Roskilde Festival 1998)

[4:26]

Stupid Girl (Live at Roskilde Festival 1998)

[4:12]

Temptation Waits (Live at Roskilde Festival 1998)

[5:19]

Vow (Live at Roskilde Festival 1998)

[5:12]
Additional information
Disc Variant 1

Matrix Runout: D4411 MUSH 29 CDX CD2 - 1:5
Mastering SID: IFPI L153
Mould SID: ifpi 3312