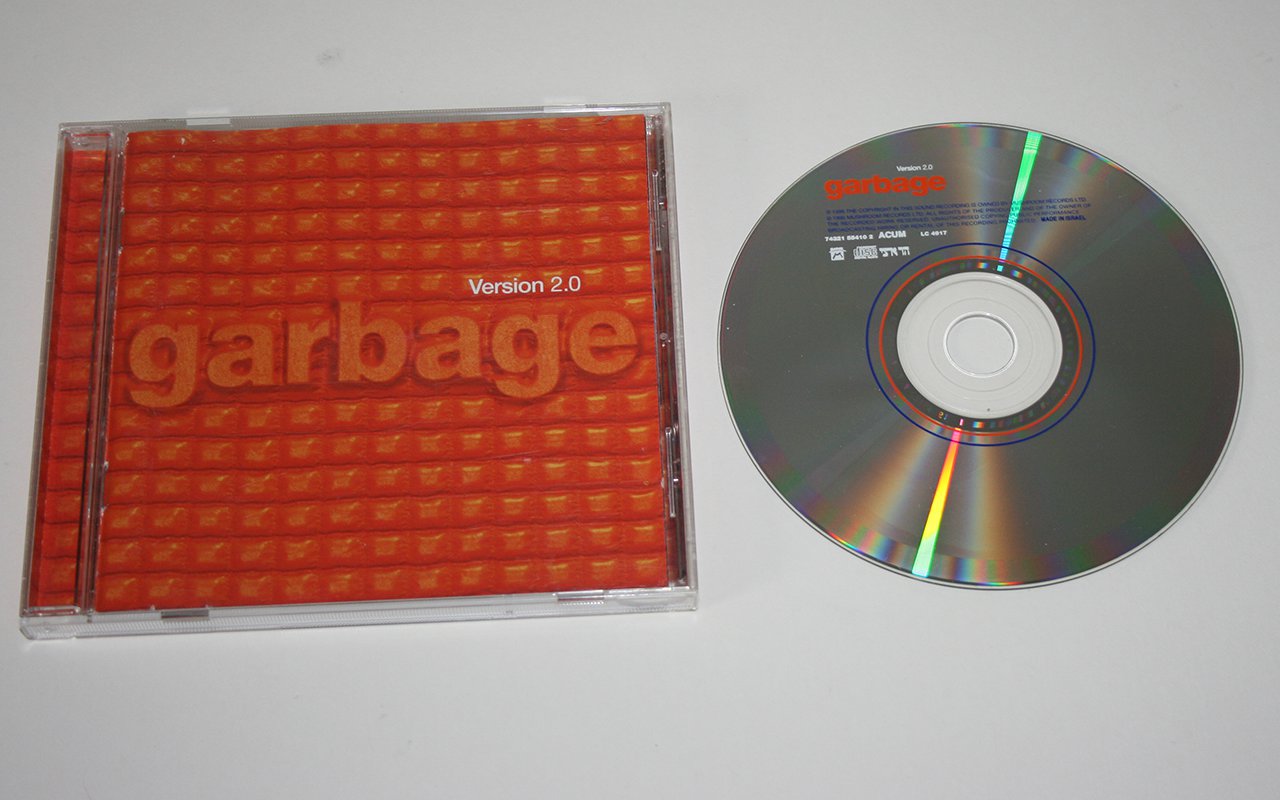 Israel, 74321 55410 2, CD
CD album comes in a crystal jewel case. The CD should be clearly marked made in Israel.
Promotional copies
I am aware of two different promotional copies for this release. THe inlays are identical to that on the commercial release, where they differ is the artwork on the disc itself, these have been added as separate releases.
Version 2.0 [CD, 74321 55410 2]
Temptation Waits

[4:36]

I Think I'm Paranoid

[3:38]

When I Grow Up

[3:25]

Medication

[4:08]

Special

[3:44]

Hammering In My Head

[4:52]

Push It

[4:02]

The Trick Is To Keep Breathing

[4:12]

Dumb

[3:50]

Sleep Together

[4:04]

Wicked Ways

[3:44]

You Look So Fine

[5:25]
Additional codes:
Label code: LC4917
Distribution code: F : BM 650