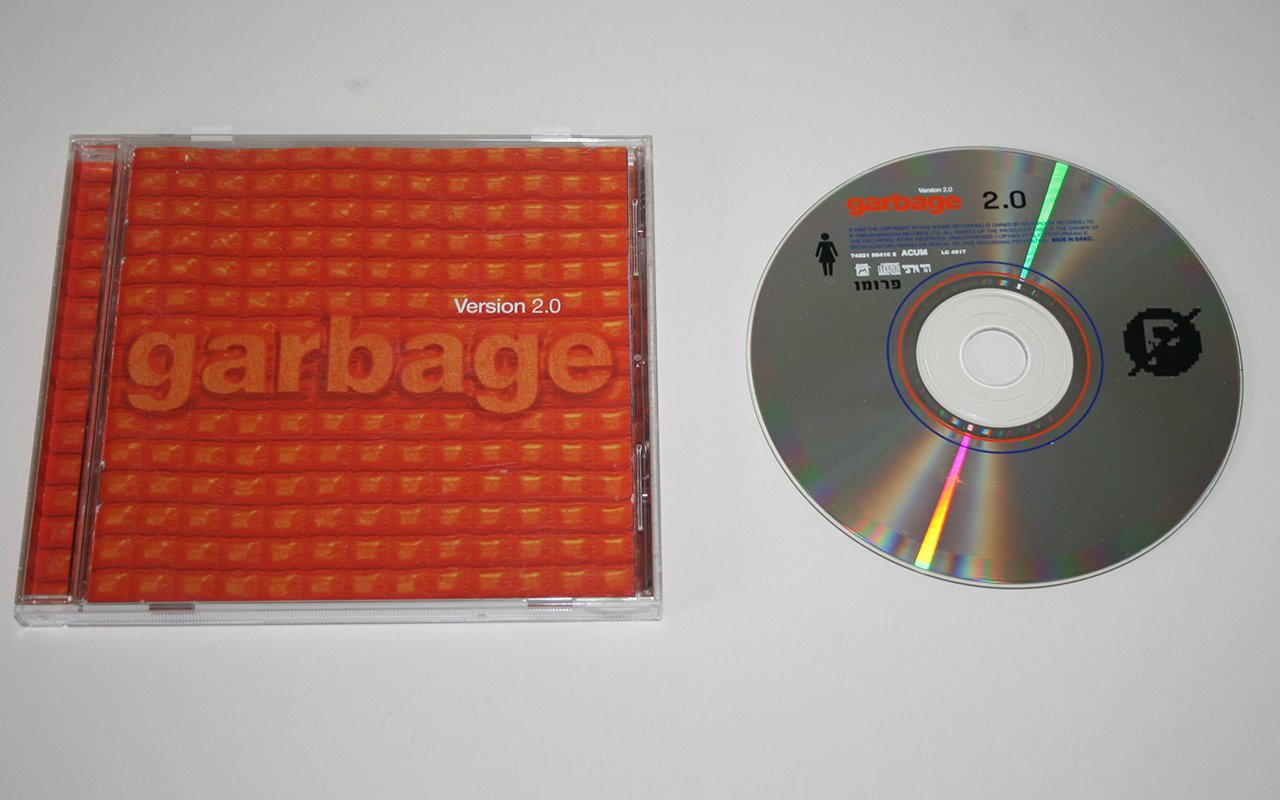 Israel, 74321 55410 2, CD (Promotional)
Promotional CD album, the disc contains both the Hed-Arzi and Mushroom logos.
There are then 3 additions, these being a large 2.0, a large P inside a black circle which is crossed out and bizarrely a woman icon, very similar to that which you'd find on a toilet door (or is it…). This could just be to indicate a female singer.
Version 2.0 [CD, 74321 55410 2]
Temptation Waits

[4:36]

I Think I'm Paranoid

[3:38]

When I Grow Up

[3:25]

Medication

[4:08]

Special

[3:44]

Hammering In My Head

[4:52]

Push It

[4:02]

The Trick Is To Keep Breathing

[4:12]

Dumb

[3:50]

Sleep Together

[4:04]

Wicked Ways

[3:44]

You Look So Fine

[5:25]
Additional codes:
Label code: LC4917
Distribution code: F : BM 650