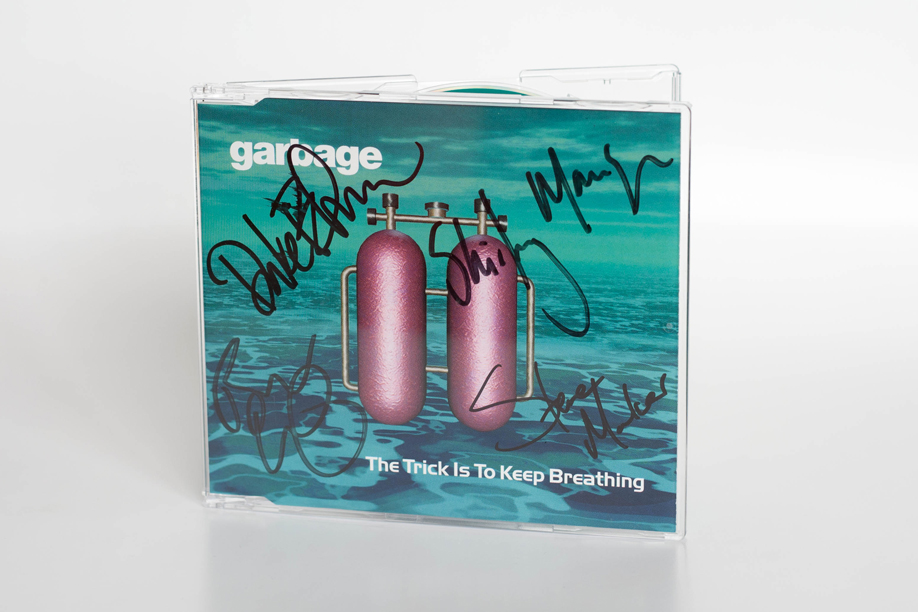 Europe, 74321 64576 2, CD
CD single comes in a slimline case. X-9960/4321645762-B is listed on the underside of the CD itself.
2nd CD reported on garbage.com
A version of the official discography on garbage.com reported a 2nd CD. Despite collecting Garbage items for over 20 years I have never seen this release or come close to owning a copy, or have contact with anyone who owns a copy, I know very little is known about it apart from the following which was taken from the bands website.
The CD was listed within the discography on the bands official site during the Version 2.0 album and for a limited period of time on the beautifulgarbage design. It was later removed in future designs.
The release is a second commercial CD single that comes in a card sleeve. This would fit with the format of the other releases that were issued in Europe for singles during Version 2.0 as they were all released with a second CD in a card sleeve.
Personally I've never seen one for sale but I did once get confirmation from a supplier that this item did exist. I've always remained a little skeptical about it as it would be easy for a retailer to confuse this item with Trash 27 for example..
The track listing is said to be
The Trick Is To Keep Breathing [4:14]
Can't Seem To Make You Mine [2:55]
If by any miracle this does exist and you own it, please do get in touch.
The Trick Is To Keep Breathing [CD, 74321 64576 2]
The Trick Is To Keep Breathing

[4:14]

Can't Seem To Make You Mine

[2:55]

Tornado

[3:43]

Special (Rickidy Raw Mix)

[3:25]
Additional codes:
Label code: LC 04917
Distribution code: F : BM620