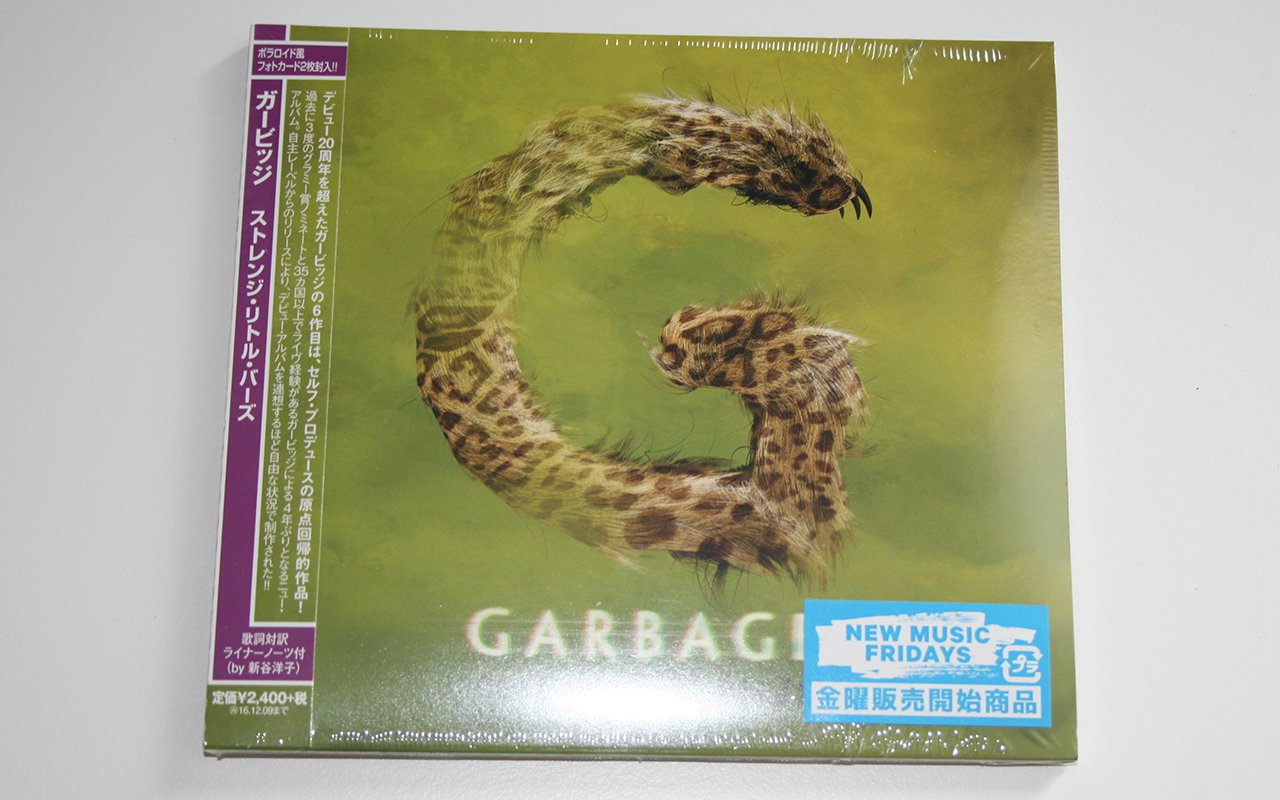 Japan, HSE-3446, CD
CD album issued in Japan for Garbage's Strange Little Birds album.
Inside you'll find 2 photos of the band as well as a lyric booklet in both English and Japanese.
As with most releases issued in Japan there was also an OBI Strip contained on the release, while initial copies also had the New Music Friday sticker placed on them.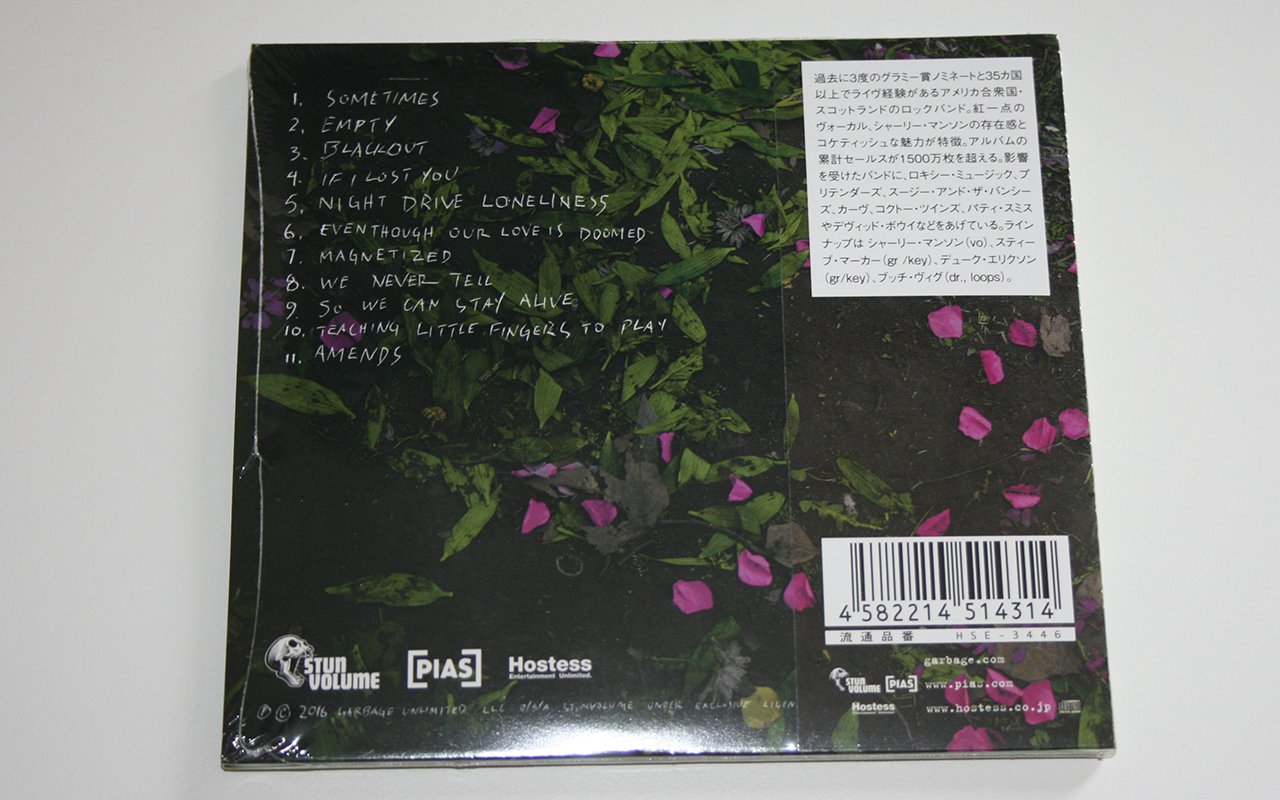 Strange Lilttle Birds [CD, HSE-3446]
Sometimes

[2:52]

Empty

[3:54]

Blackout

[6:32]

If I Lost You

[4:11]

Night Drive Loneliness

[5:24]

Even Though Our Love Is Doomed

[5:26]

Magnetized

[3:54]

We Never Tell

[4:25]

So We Can Stay Alive

[6:01]

Teaching Little Fingers To Play

[3:58]

Amends

[6:04]