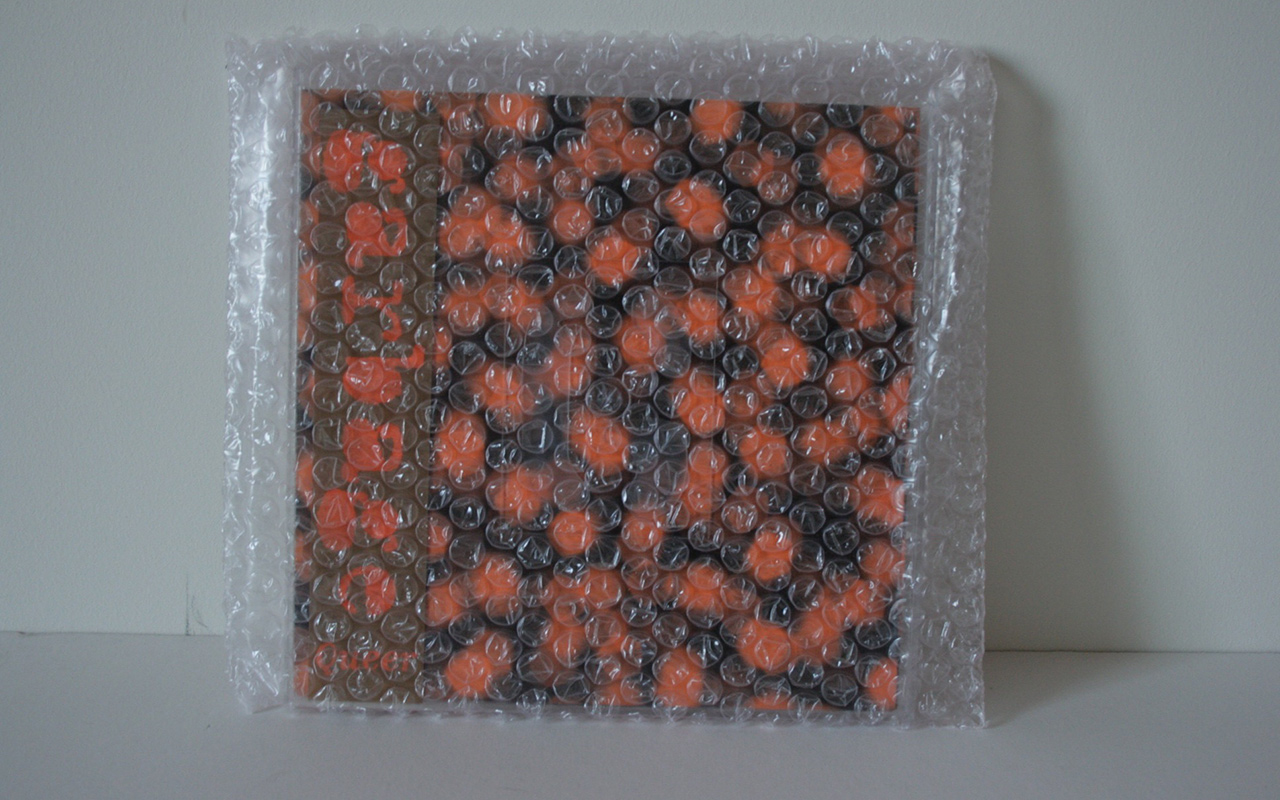 UK, SX1237, 7 inch Single (clear wrap)
7 inch single comes in a crystal jewel sleeve, all of which are hand stamped with a number wrapped in clear bubble wrap.
Selected stores also sold this release with a 12″ pink Garbage carrier bag.
The release was deleted after a week.
Queer [7 inch Vinyl, SX1237]
A1:

Queer

[4:04]

B1:

Queer (The Very Queer Dub-bin)

[5:12]