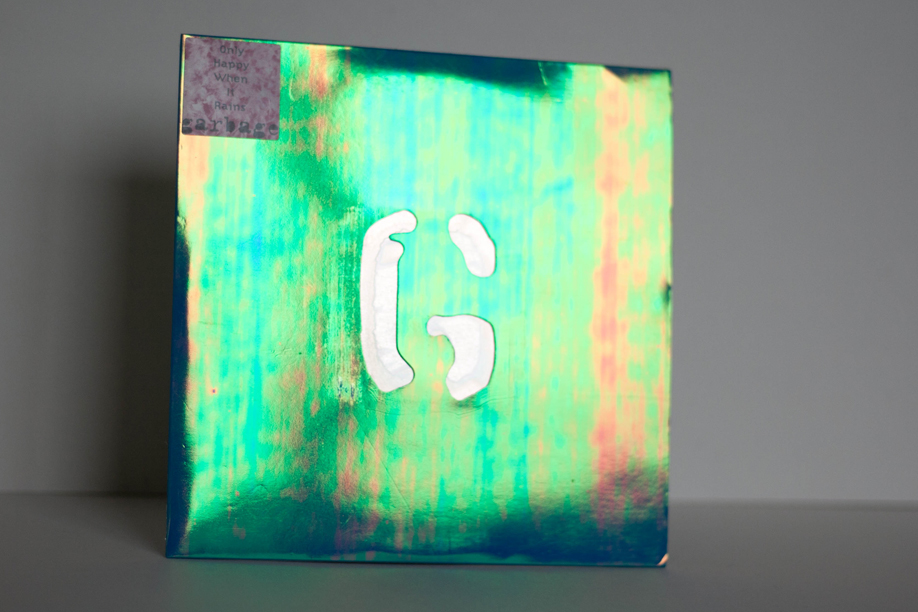 UK, SX1199, 7 inch Single
7 inch single comes in a stickered die-cut prismaboard sleeve. This has an inner hologram sleeve which holds both the insert and vinyl.
Selected retailers sold this with a free 7-inch blue carrier bag.
Limited to 5,000 copies when new of which were shrink wrapped.
The vinyl is double grooved, this means that the track which is played all depends on where the needle lands on the surface of the vinyl. Because of this the tracks are slightly shorter than the CD or tape version.
Only Happy When It Rains [7 inch Single, SX1199]
A1:

Only Happy When It Rains

B1/2:

Girl Don't Come (Edit)

B1/2:

Sleep (Edit)