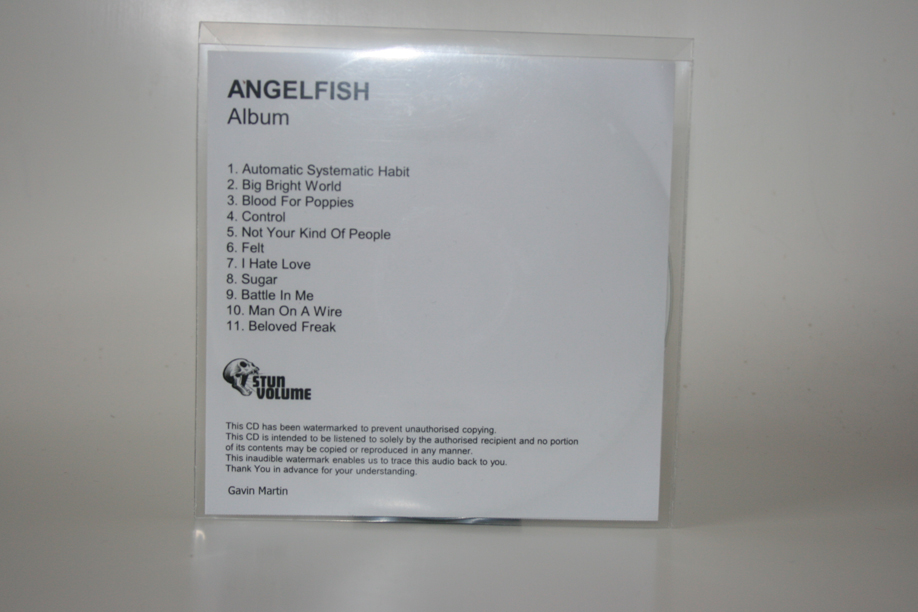 Worldwide, CD-R (Angelfish Album)
Promotional CD-R for Not Your Kind Of People.
The release issued by Garbage's own label issued the release as "Angelfish Album", which is of course Shirley Manson's previous band.
The sleeve and disc have the name of the person the disc was issued to. All the tracks are watermarked.
Not many of these discs were issued as the vast majority of the media were sent links to stream the album from.
Angelfish Album [CD-R]
Automatic Systematic Habit

[3:18]

Big Bright World

[3:36]

Blood For Poppies

[3:40]

Control

[4:13]

Not Your Kind Of People

[4:59]

Felt

[3:27]

I Hate Love

[3:55]

Sugar

[4:01]

Battle In Me

[4:16]

Man On A Wire

[3:09]

Beloved Freak

[4:33]