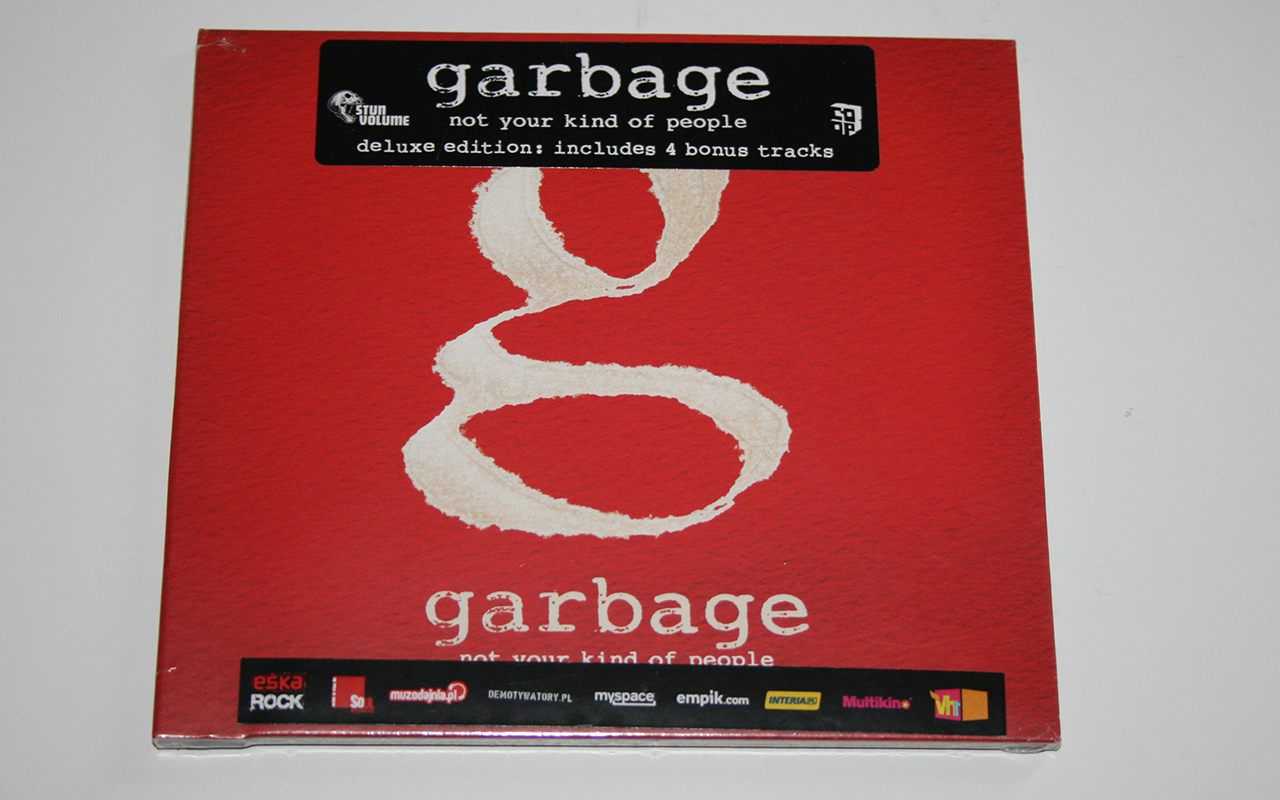 Poland, STNVOL011, CD (2 of 2)
Commercial CD digipak issued with Polish stickers. The release is the same that was issued in Europe except the barcode has an additional sticker placed over the top of it while the back also has a hologram and another smaller label on it.
This release was issued after the initial Polish pressing sold out.
Not Your Kind Of People [CD, STNVOL-011]
Automatic Systematic Habit

[3:18]

Big Bright World

[3:36]

Blood For Poppies

[3:40]

Control

[4:13]

Not Your Kind Of People

[4:59]

Felt

[3:27]

I Hate Love

[3:55]

Sugar

[4:01]

Battle In Me

[4:16]

Man On A Wire

[3:09]

Beloved Freak

[4:33]

The One

[4:45]

What Girls Are Made Of?

[3:49]

Bright Tonight

[4:04]

Show Me

[5:15]