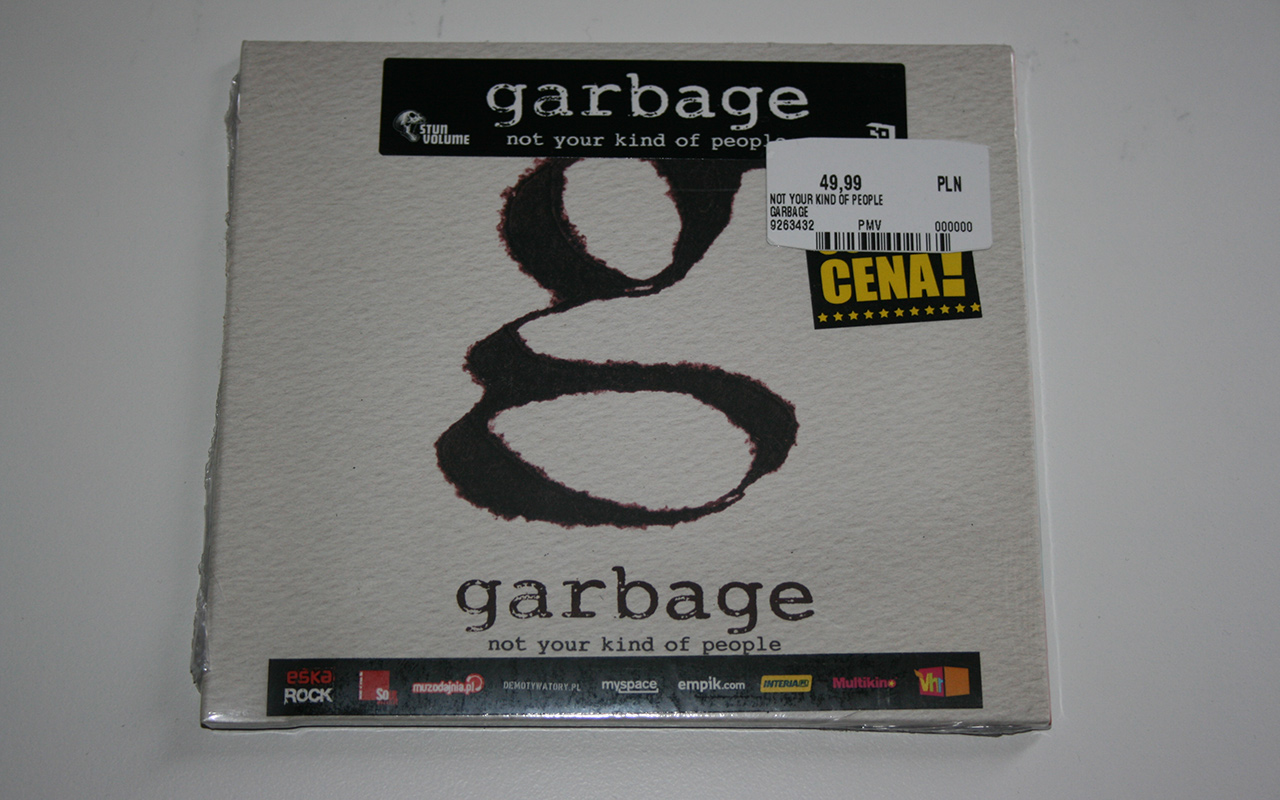 Poland, STNVOL010, CD (1 of 2)
Reissued, standard European digipak issued in Poland on Universal Music Polska. The release comes shrink wrapped with multiple stickers on the front. the reverse features a Universal Music Polska sticker and a separate hologram with the code FF 9172186 listed on it.
This release was issued after the initial Polish pressing sold out.
Not Your Kind Of People [CD, STNVOL010]
Automatic Systematic Habit

[3:18]

Big Bright World

[3:36]

Blood For Poppies

[3:40]

Control

[4:13]

Not Your Kind Of People

[4:59]

Felt

[3:27]

I Hate Love

[3:55]

Sugar

[4:01]

Battle In Me

[4:16]

Man On A Wire

[3:09]

Beloved Freak

[4:33]