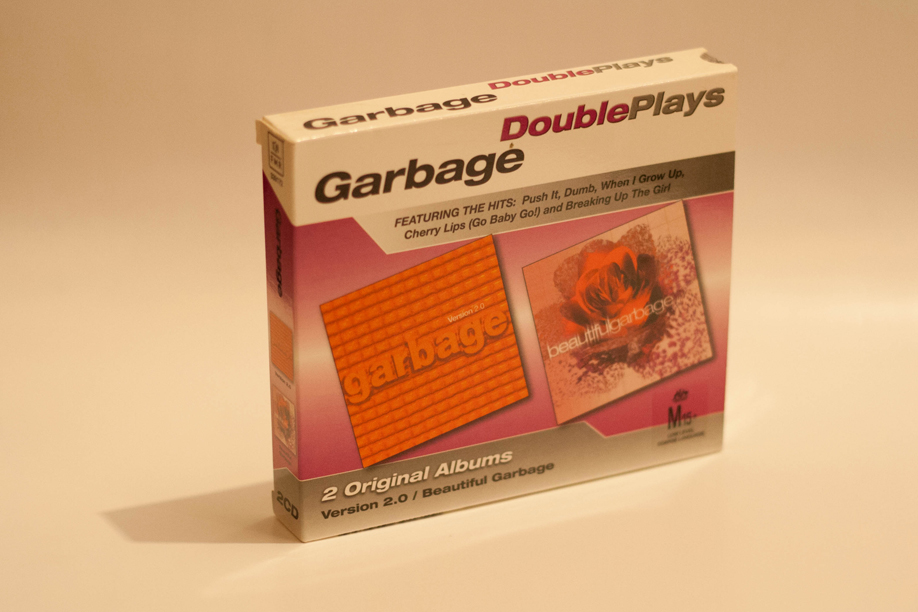 Australia, 339172, CD (Boxset)
A multi album CD box set containing Version 2.0 and beautifulgarbage issued in Australia by Festival Mushroom Records.
Card sleeved box containing the beautifulgarbage and Version 2.0 albums. The item was issued just after the announcement that Warner had taken over Festival Mushroom Records and therefore an ideal way to clear back stocks of FMR branded releases, before issuing the Warner stocks.
Version 2.0 [CD, MUSH33114.2]
Temptation Waits

[4:36]

I Think I'm Paranoid

[3:38]

When I Grow Up

[3:25]

Medication

[4:08]

Special

[3:44]

Hammering In My Head

[4:52]

Push It

[4:02]

The Trick Is To Keep Breathing

[4:12]

Dumb

[3:50]

Sleep Together

[4:04]

Wicked Ways

[3:44]

You Look So Fine

[5:25]
beautifulgarbage [CD, MUSH95CD]
Shut Your Mouth

[3:25]

Androgyny

[3:09]

Can't Cry These Tears

[4:16]

Till The Day I Die

[3:27]

Cup Of Coffee

[4:31]

Silence Is Golden

[3:49]

Cherry Lips (Go Baby Go!)

[3:12]

Breaking Up The Girl

[3:33]

Drive You Home

[3:58]

Parade

[4:06]

Nobody Loves You

[5:07]

Untouchable

[4:02]

So Like A Rose

[6:17]

beautifulgarbage mixer