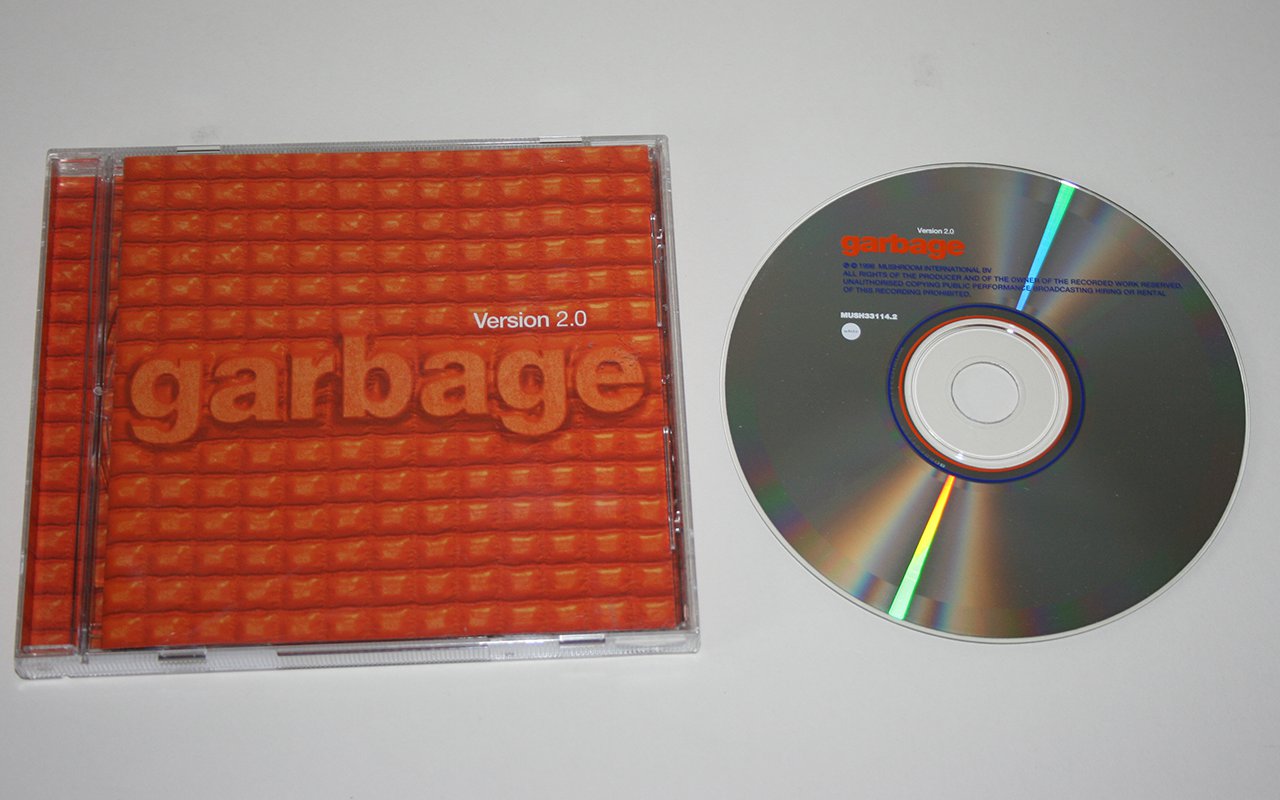 Oceania, MUSH33114.2, CD
Standard CD issued in Australia and New Zealand, comes in a crystal jewel case,
I believe there is a typo on the inlay on this release. It lists the (P) and (C) to be Mushroom Records LTD which was responsible for Europe, whereas the disc lists its as Mushroom International BV which would be correct for this area of the world. The inlay also lists 3MV/Pinnacle to be the distributors of this release, which is also incorrect. It looks like this whole area of the artwork was missed.
Version 2.0 [CD, MUSH33114.2]
Temptation Waits

[4:36]

I Think I'm Paranoid

[3:38]

When I Grow Up

[3:25]

Medication

[4:08]

Special

[3:44]

Hammering In My Head

[4:52]

Push It

[4:02]

The Trick Is To Keep Breathing

[4:12]

Dumb

[3:50]

Sleep Together

[4:04]

Wicked Ways

[3:44]

You Look So Fine

[5:25]