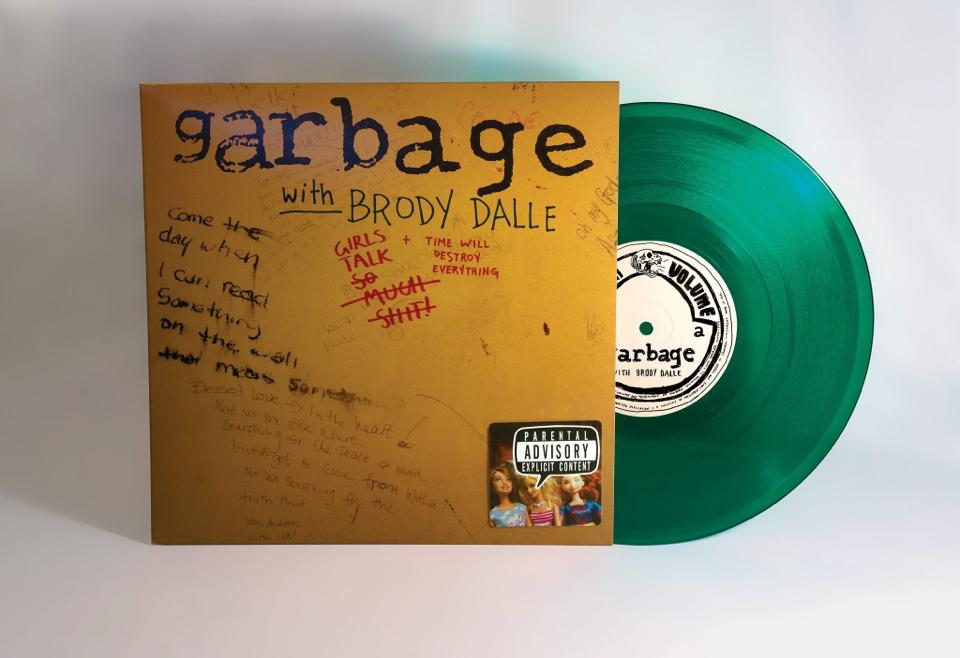 Worldwide, STNVOL-008, 10 Inch Single
For the 3rd year running Garbage release a limited edition single for Record Store Day. 2014's coloured 10-inch vinyl features a duet with Brody Dalle on the track Girls Talk along with the eagerly awaited Time Will Destroy Everything. 4000 were produced.
The cover was created from a scribbled note that Shirley uploaded to her Facebook page in 2010.
Side A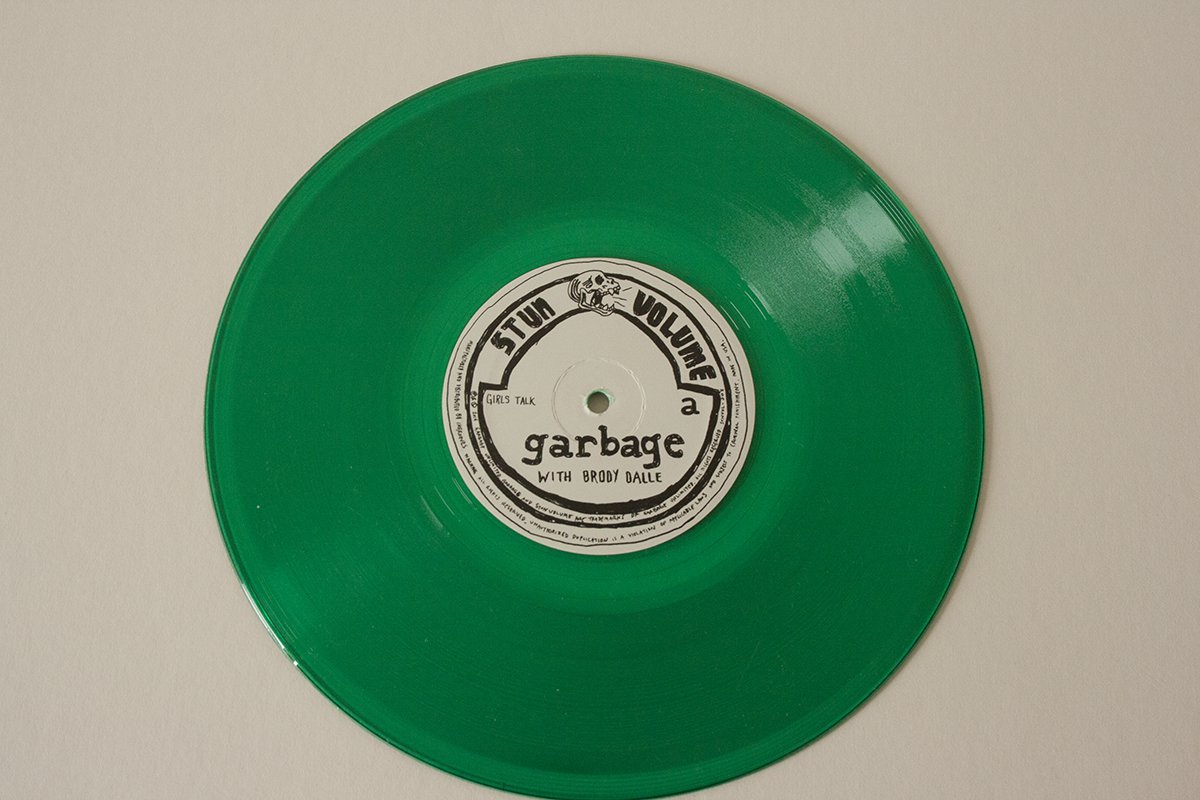 The groove runoff on side A reads STNVOL-008 A
Side B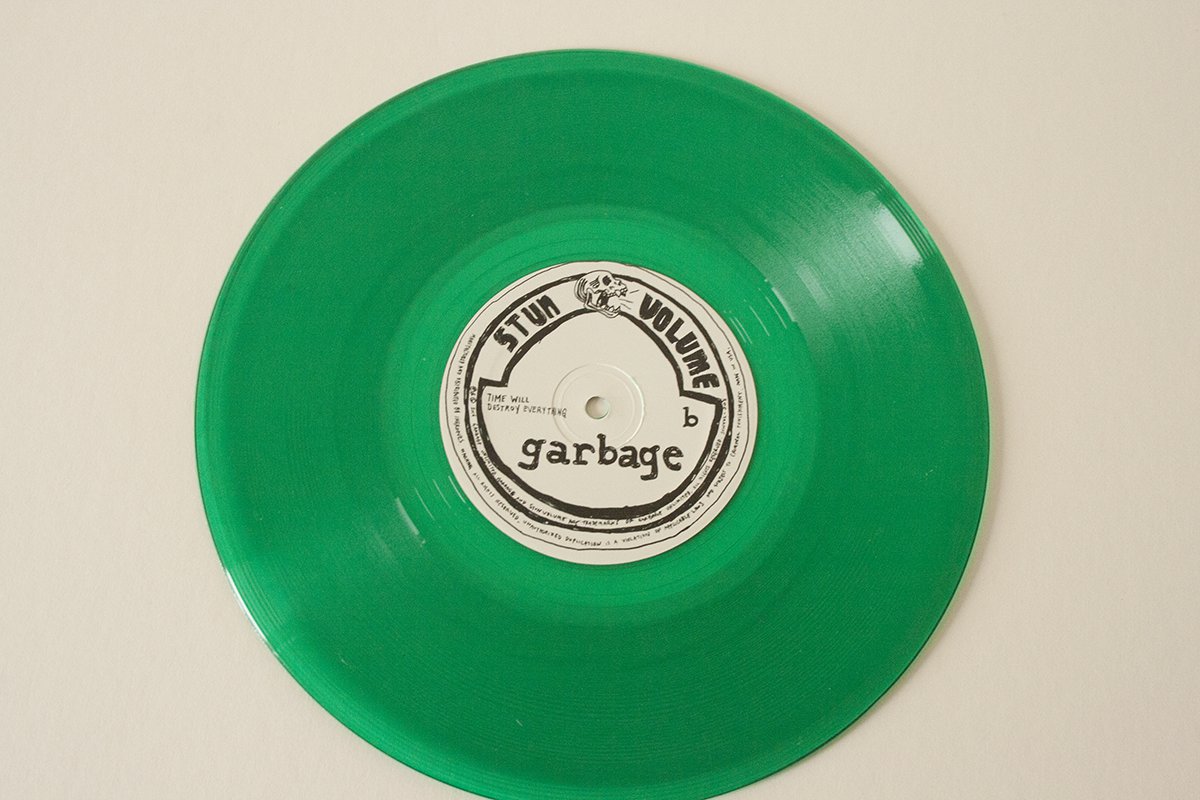 The groove runoff on side B reads STNVOL-008 B
Girls Talk [10 inch Single, STNVOL-008]
A1:

Girls Talk (featuring Brody Dalle)

[3:36]

B1:

Time Will Destroy Everything

[4:46]