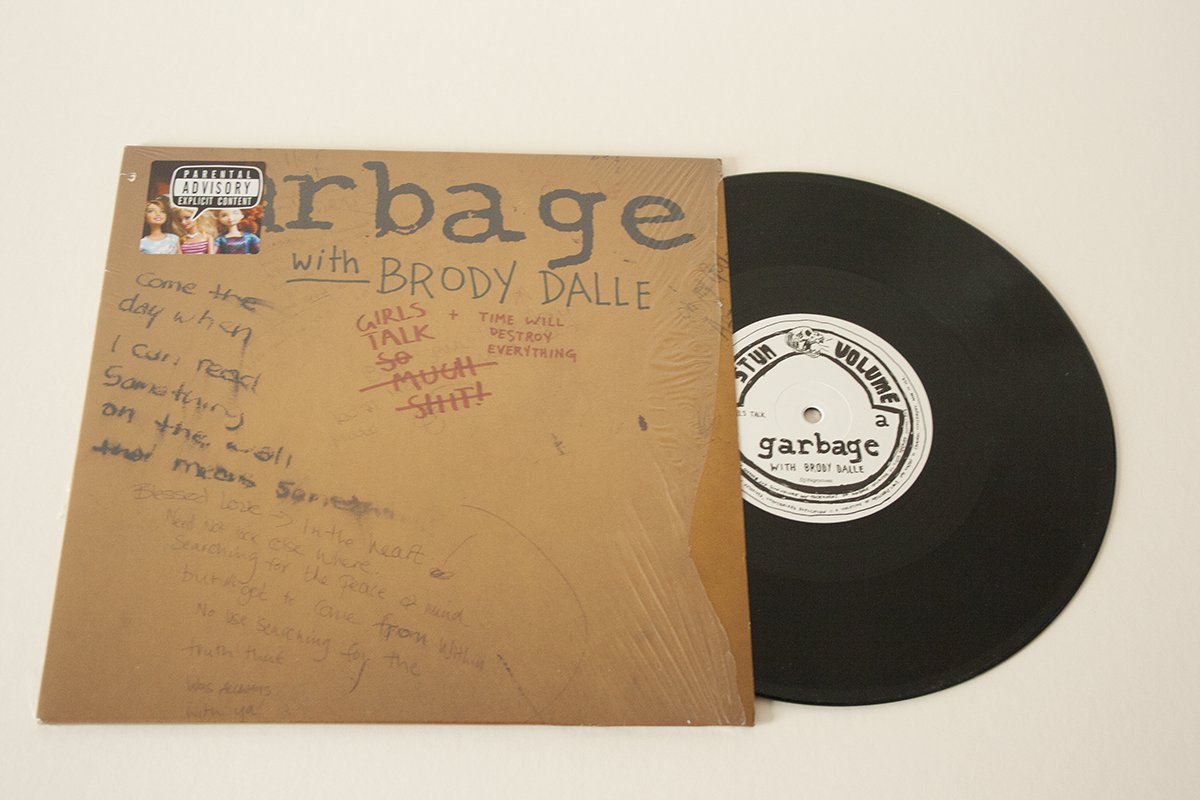 UK, STNVOL-008, 10 Inch Single
10 inch single printed on black vinyl instead of the expected green. These seem to have been mainly distributed in the UK, however some may have been distributed in Europe as well. It's unknown how many of these exist as both the green and this black pressing were sold on the day.
When new the item should be stickered and shrinkwrapped. The vinyl is housed within a die-cut paper sleeve.
There are a few other differences between the sleeve as well. The colour is much darker, the sticker is smaller and located in the top left instead of the bottom right. The barcode also differs to the standard version.
Not only is the vinyl black but it also appears to have been pressed at a totally different time as the etchings on the groove run offs differ. The label on the vinyl also includes the (i)INgrooves logo beneath garbage.
Side A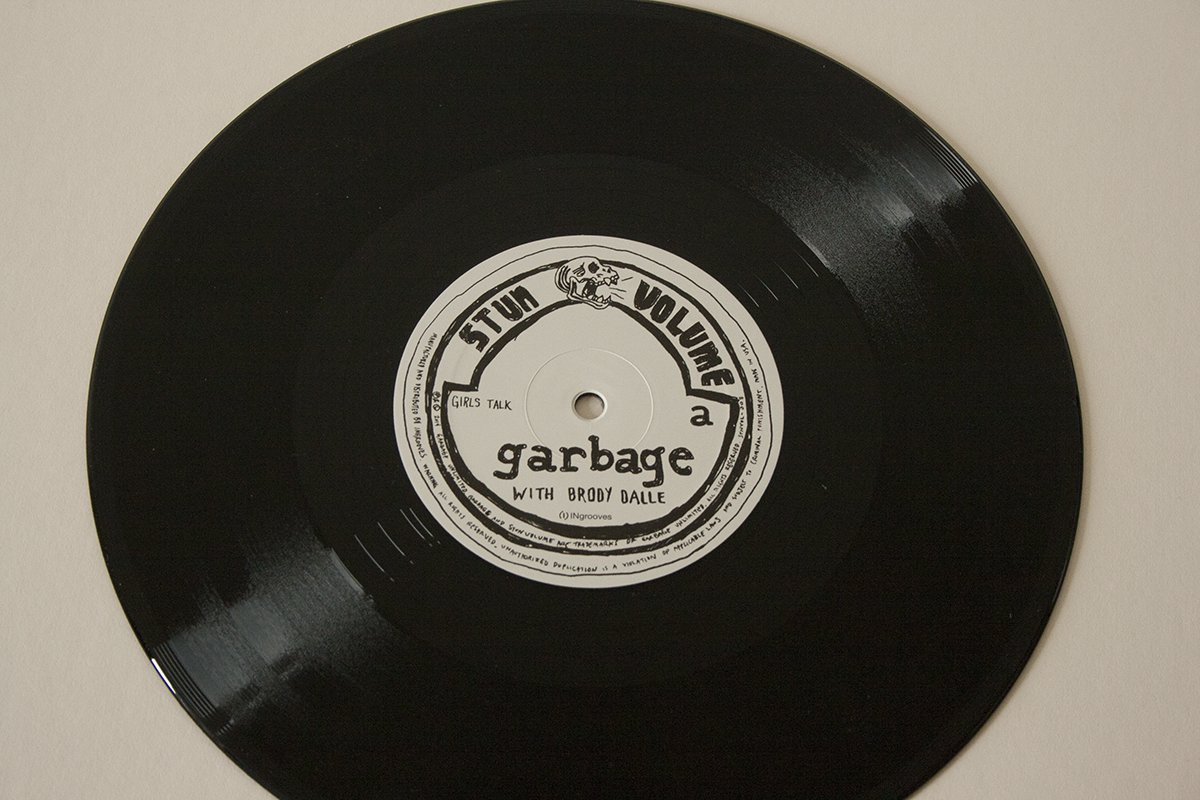 The etching on the groove runoff side A reads. BE42065-01 A1 MV STNVOL 008
Side B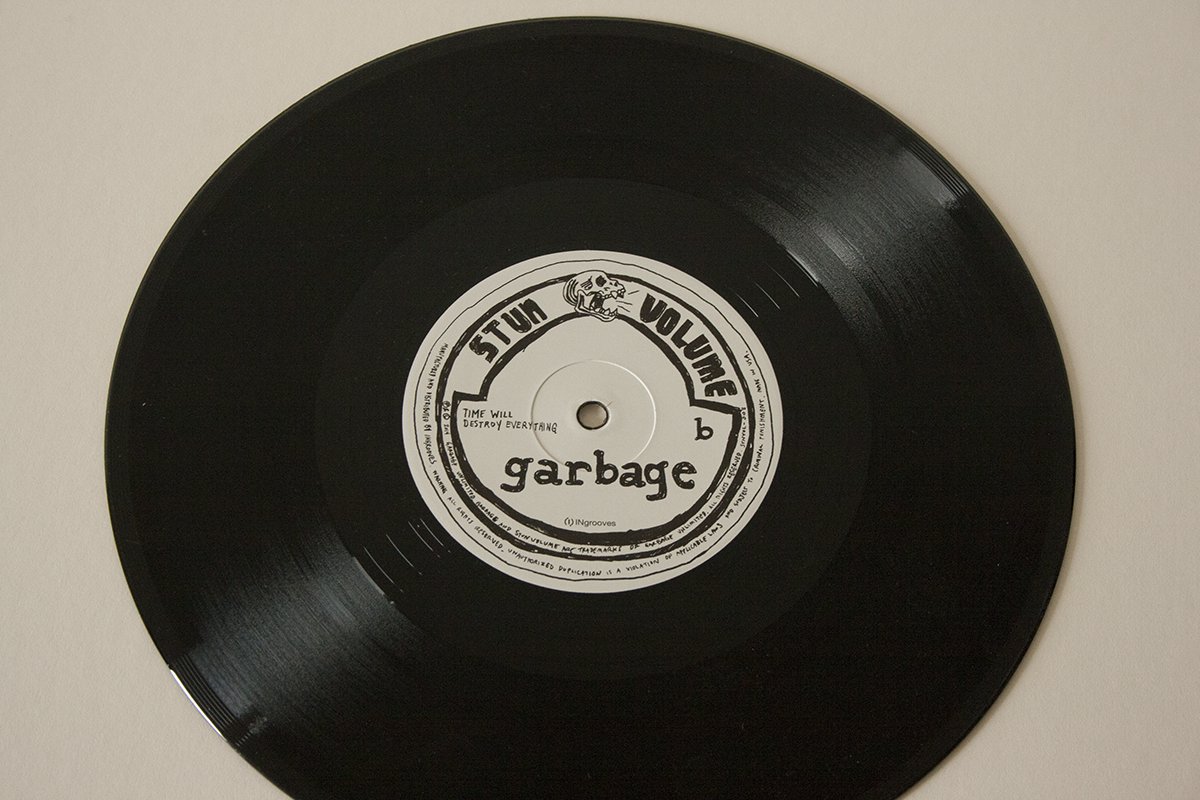 The etching on the groove runoff on side B reads. BE42065-01 B1 MV STNVOL 008
Girls Talk [10 inch Single, STNVOL-008]
A1:

Girls Talk (featuring Brody Dalle)

[3:36]

B1:

Time Will Destroy Everything

[4:46]