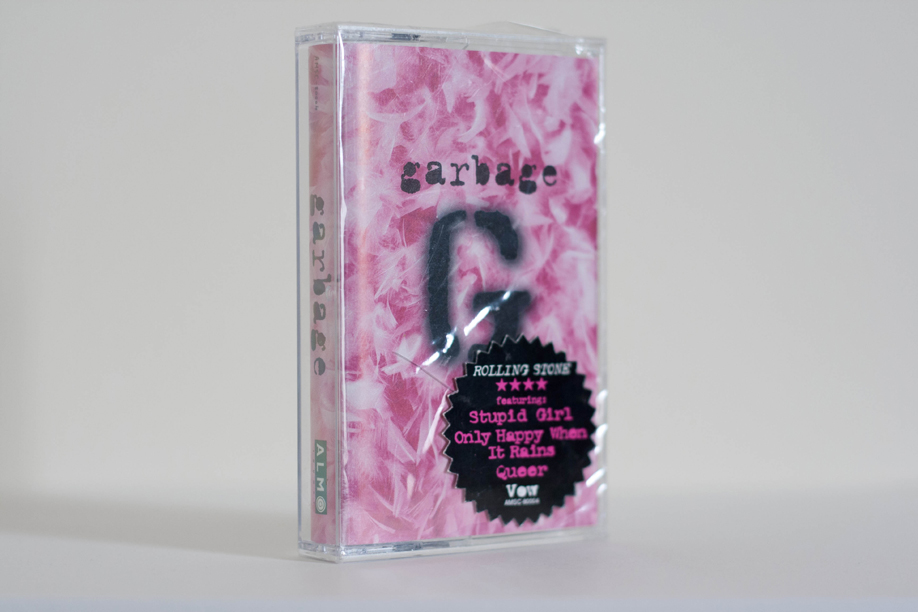 USA, AMSC-80004, Cassette
Standard tape case which should be factory sealed.
Some have a Rolling Stone star shaped sticker on the front. Unlike the version from the United Kingdom, the text on the tape itself are written in normal text. The UK versions have the Shirley font.
This release may have later surfaced north of the border in Canada.
Garbage [Cassette, AMSC-80004]
A1:

Supervixen

[3:56]

A2:

Queer

[4:36]

A3:

Only Happy When It Rains

[3:56]

A4:

As Heaven Is Wide

[4:43]

A5:

Not My Idea

[3:50]

A6:

A Stroke Of Luck

[4:45]

B1:

Vow

[4:30]

B2:

Stupid Girl

[4:18]

B3:

Dog New Tricks

[3:58]

B4:

My Lover's Box

[3:55]

B5:

Fix Me Now

[4:43]

B6:

Milk

[3:54]