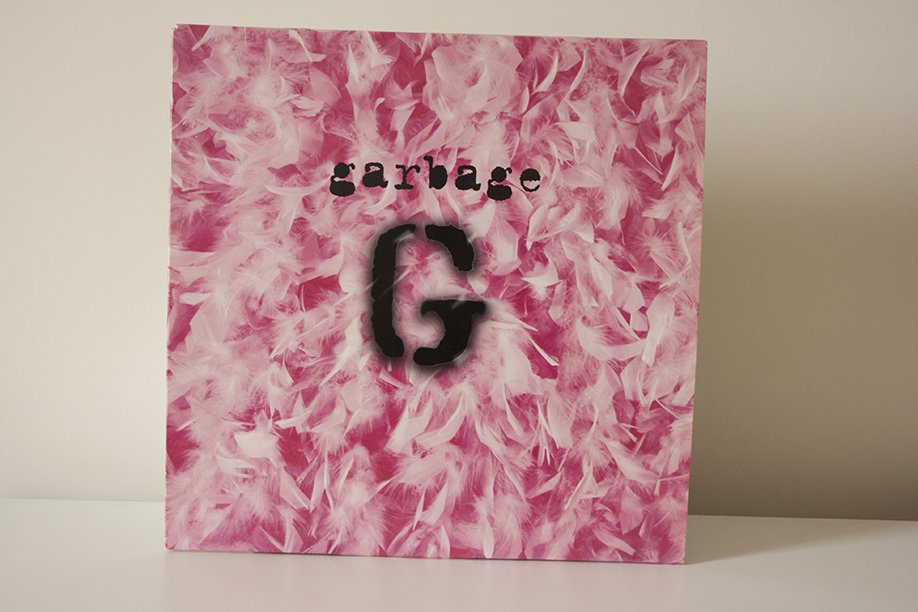 USA, AMS2-80004, LP
Double LP with 3 tracks per side. The vinyl has the Shirley hair photo on one of the sides on each vinyl. The reverse shows the tracks on either side.
Mastertone is stamped on the vinyl itself near the centre. The two LPs are both in paper sleeves with some lyrics and thank you's from the band.
The item should be shrinkwrapped if buying new. Some of these are stickered. This is a pink circle with featuring 'Vow', 'Queer', 'Only Happy When It Rains' AMS2 – 80004.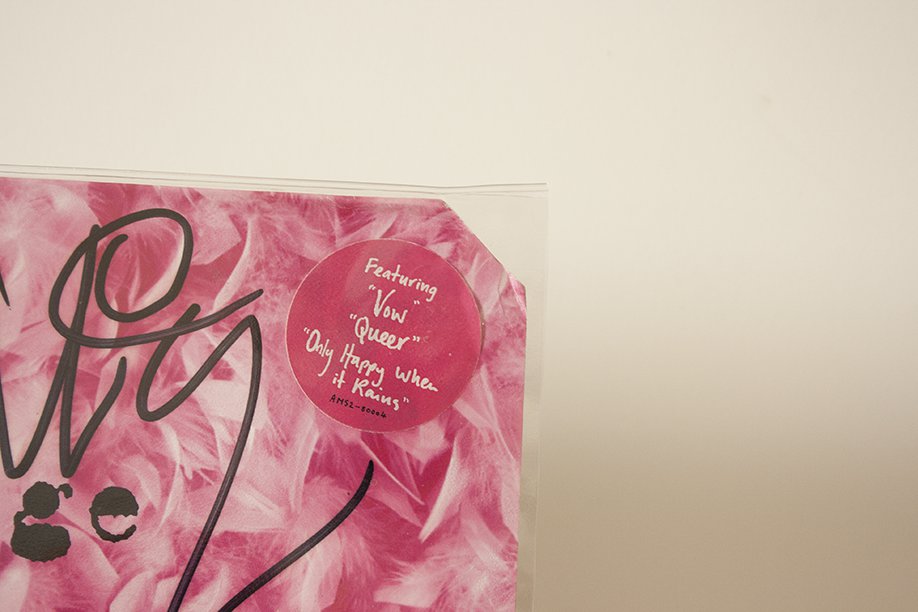 This item may also have been released in Canada, and some were exported, these unfortunately have clipped corners.
Garbage [LP, AM52-80004 - LP1]
A1:

Supervixen

[3:56]

A2:

Queer

[4:36]

A3:

Only Happy When It Rains

[3:56]

B1:

As Heaven Is Wide

[4:43]

B2:

Not My Idea

[3:50]

B3:

A Stroke Of Luck

[4:45]
Additional information
Matrix / Runout (Side A): AM52-80004-A MASTERDISK Matrix / Runout (Side B): AM52-80004-B MASTERDISK
Garbage [LP, AM52-80004 - LP2]
C1:

Vow

[4:30]

C2:

Stupid Girl

[4:18]

C3:

Dog New Tricks

[3:58]

D1:

My Lover's Box

[3:55]

D2:

Fix Me Now

[4:43]

D3:

Milk

[3:54]
Additional information
Matrix / Runout (Side C): AM52-80004-C MASTERDISK Matrix / Runout (Side D): AM52-80004-D MASTERDISK