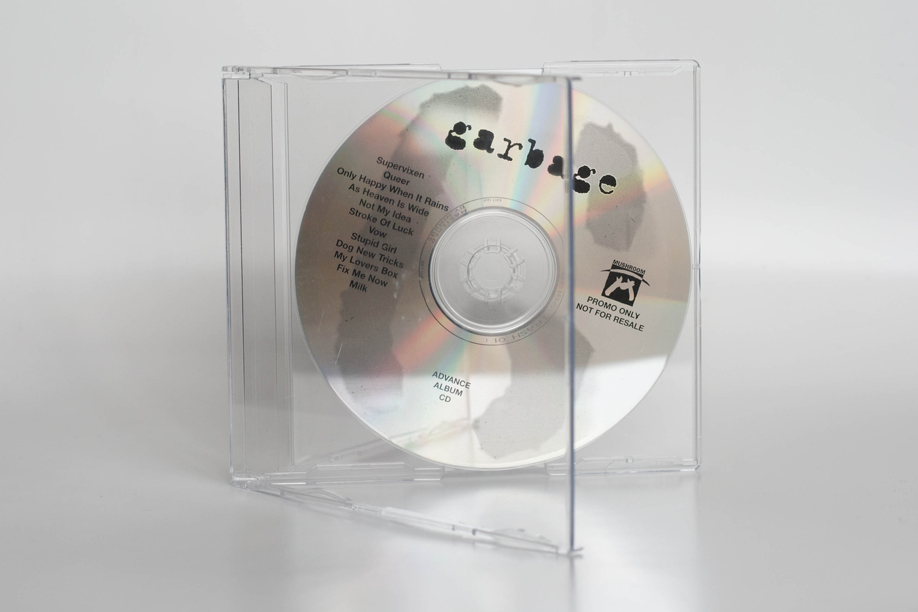 UK, TRASH 01, CD
Promotional CD issued in a slimline case with no insert, copies were issued with a 6 page press release.
The disc is silver and has the Garbage, G and Mushroom Records logo's on it along with the tracklisting. A Stroke of Luck contains a typo as it is written as Stroke of Luck. Advance Album CD and Promo Only Not For Resale are also printed on the label.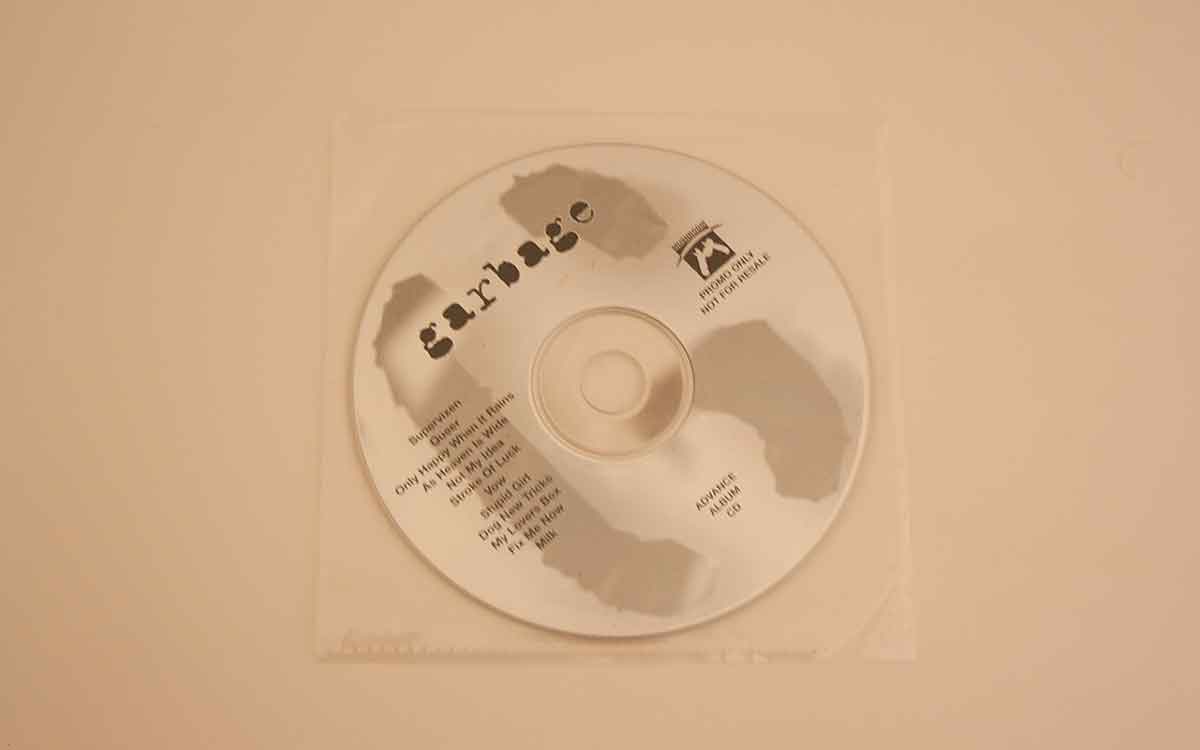 I also own a copy of this release in a clear plastic envelope but I don't believe the item was ever issued liked this.
Garbage [CD, TRASH 01]
Supervixen

[3:56]

Queer

[4:36]

Only Happy When It Rains

[3:56]

As Heaven Is Wide

[4:43]

Not My Idea

[3:50]

A Stroke Of Luck

[4:45]

Vow

[4:30]

Stupid Girl

[4:18]

Dog New Tricks

[3:58]

My Lover's Box

[3:55]

Fix Me Now

[4:43]

Milk

[3:54]
Additional information
The mastering SID code is printed twice on the holographic ring of the CD. There is also a really faint 011 stamped following the TRASH 01 on the matrix runoff.
Disc Variant 1

Matrix Runout: B8186 TRASH 01 MASTERED BY NIMBUS
Mastering SID: IFPI L153
Mould SID: N/A