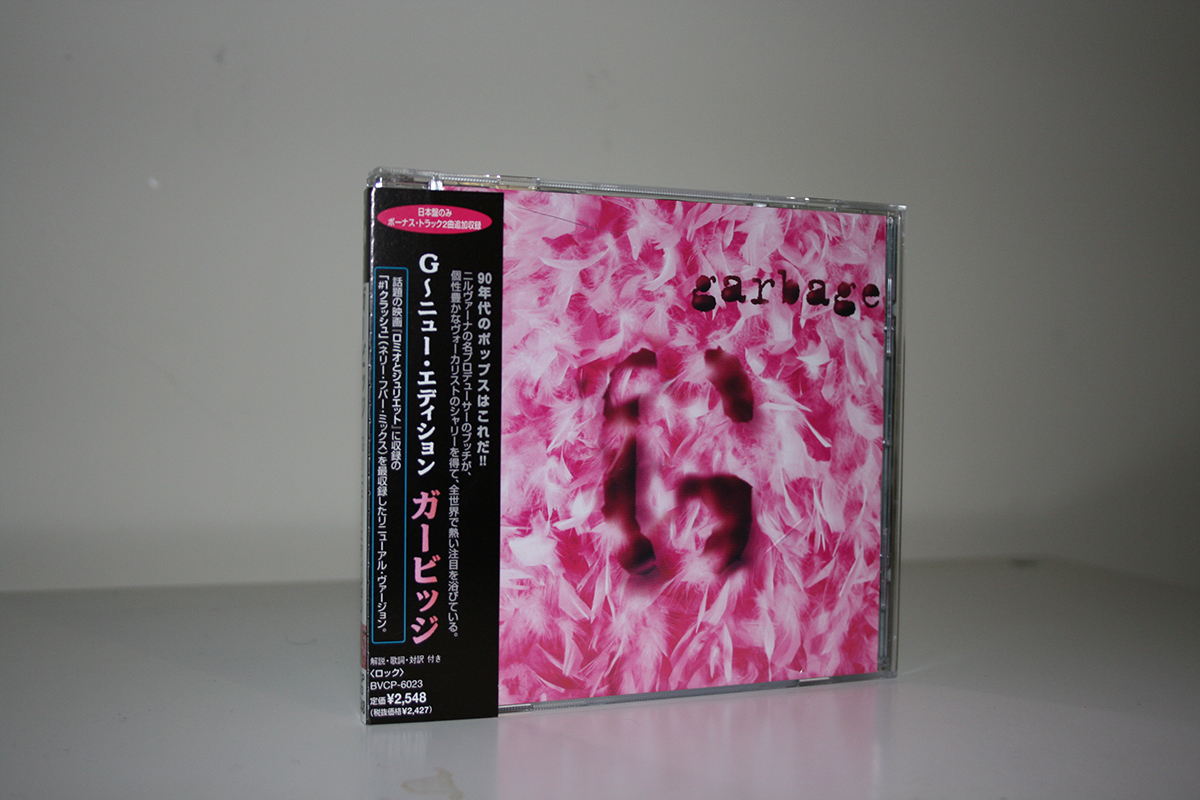 Japan, BVCP 6023 / 74321-47858-2, CD
Reissue of Garbage's debut album in Japan with an updated track listing. The original version of #1 Crush was switched to the Nellee Hooper remix. This was due to the tracks inclusion on the OST of Romeo & Juliet.
The CD comes in a crystal jewel case with OBI strip, it also contains a book of lyrics.
Garbage [CD, BVCP 6023 / 74321-47858-2 ]
Supervixen

[3:56]

Queer

[4:36]

Only Happy When It Rains

[3:56]

As Heaven Is Wide

[4:43]

Not My Idea

[3:50]

A Stroke Of Luck

[4:45]

Vow

[4:30]

Stupid Girl

[4:18]

Dog New Tricks

[3:58]

My Lover's Box

[3:55]

Fix Me Now

[4:43]

Milk

[3:54]

Subhuman

[4:37]

#1 Crush (Nellee Hooper Remix)

[4:46]
Additional information
Disc Variant 1

Matrix Runout: BVCP - 6023 - 5C
Mastering SID: IFPI L531
Mould SID: IFPI 4011