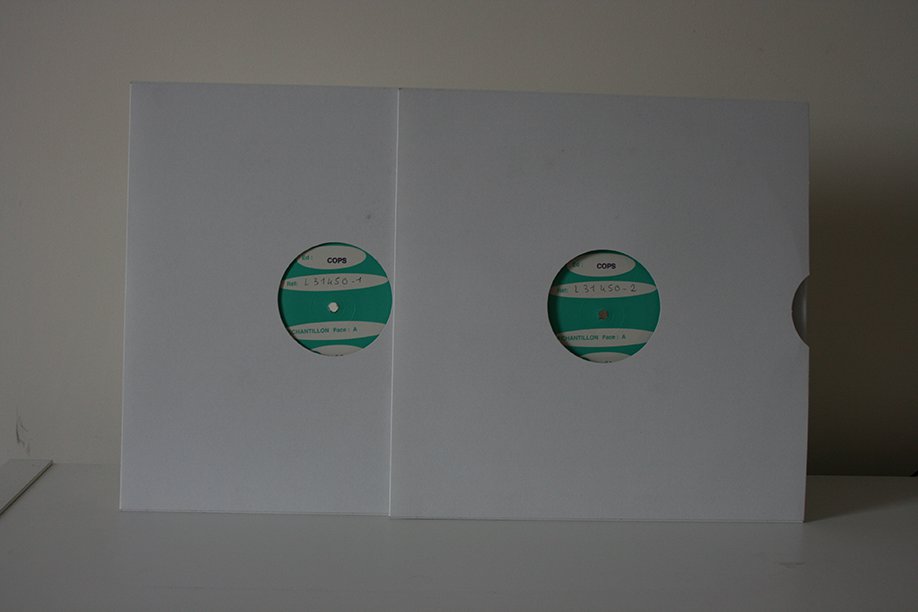 UK, L31450, LP (Test Pressing)
Unreleased test pressing for Garbage's self-titled debut album produced by Disco France Industrie (DFI) for Mushroom Records (UK) Ltd.
The LPs was pressed in France on October 23, 1996, this is over a year after the release of Garbage in the UK. DFI replaced Damont Audio Ltd in producing vinyl due to it's closure.
LP1 features L31450-1 as the reference while LP2 features L31450-2 on the labels, both of which are hand written along with the date 23-10-96. The LP's are housed inside paper sleeves, there is no outer card sleeve on this release.
Garbage [LP, L31450 - LP1]
A1:

Supervixen

[3:56]

A2:

Queer

[4:36]

A3:

Only Happy When It Rains

[3:56]

B1:

As Heaven Is Wide

[4:43]

B2:

Not My Idea

[3:50]

B3:

A Stroke Of Luck

[4:45]
Garbage [LP, L31450 - LP2]
A1:

Vow

[4:30]

A2:

Stupid Girl

[4:18]

A3:

Dog New Tricks

[3:58]

B1:

My Lover's Box

[3:55]

B2:

Fix Me Now

[4:43]

B3:

Milk

[3:54]