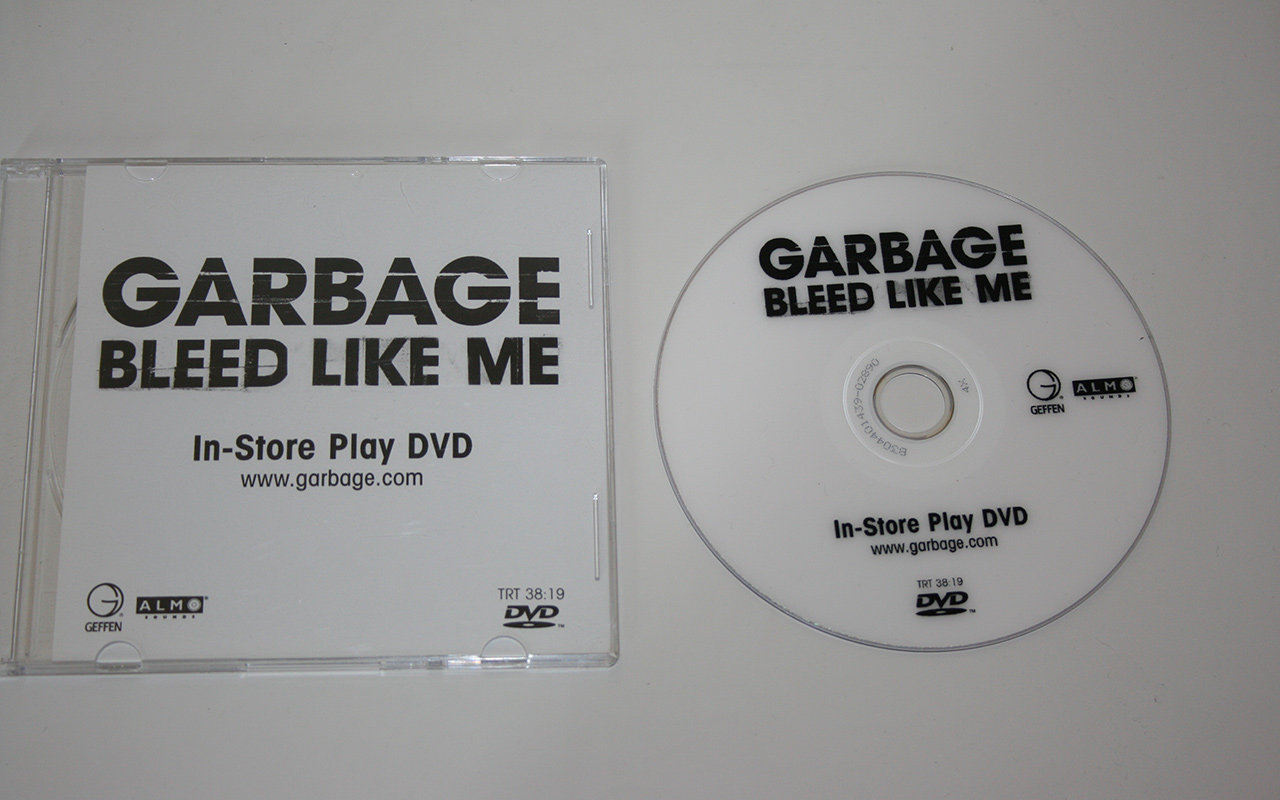 USA, DVD-R
Promotional DVD-R issued to stores, comes in a slimline case with custom insert. The disc has a running time of 38:19. The disc is purple in colour.
The footage contains the bands appearance at comp'd recorded on April 20, 2005 at Fuse Studios, New York.
There are also a couple of interview snippets mixed in as well as a presenter introducing the tracks.
Sex Is Not The Enemy is cut off at the end while the credits roll.
Garbage Bleed Like Me In-Store Play DVD
Bleed Like Me (Video)

Why Do You Love Me (Video)

Why Do You Love Me (Live At Comp'd, April 20, 2005 (Video))

Only Happy When It Rains (Live At Comp'd, April 20, 2005 (Video))

Bleed Like Me (Live At Comp'd, April 20, 2005 (Video))

I Think I'm Paranoid (Live At Comp'd, April 20, 2005 (Video))

Sex Is Not The Enemy (Live At Comp'd, April 20, 2005 (Video))