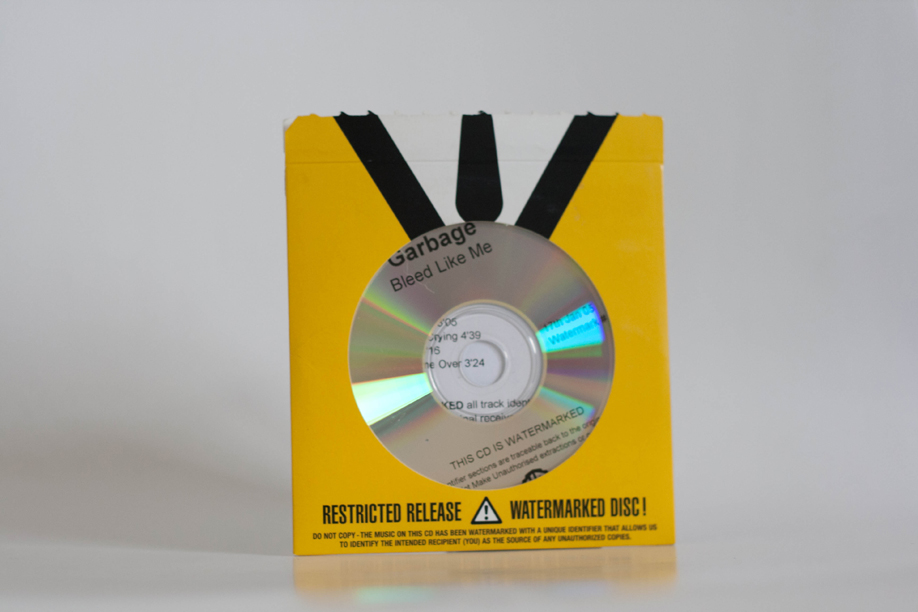 UK, CD-R
Promotional CD-R comes in a card envelope. The tracks on the disc are watermarked so that the owner can be traced if the tracks leaks online, both the disc and inlay contain the date the disc was pressed along with the watermark number.
The back of the envelope includes terms and conditions of use for this "Restricted Release".
Restricted Release Terms
In consideration of receiving this and future promotional CDs, by opening or using this CD, the Authorized recipient and his/her organization ("you") agree as follows. If you do not agree, notify us at once at 020 XXXX XXXX to arrange for return of the unopened CD. Until the CD release date, this CD is to be listened to solely by the authorized recipient, and you agree not to reproduce, transmit, distribute or otherwise make the music on this CD available to any third party. Thereafter, this CD may not be resold, but may be used in any manner consistent with copyright law. At all times you agree to keep this CD safe from unauthorized use. The music on this CD has been watermarked with a unique identifier that allows us to identify you as the source of any unauthorized copies. You are responsible for any unauthorized use, reproduction, transmission or distribution of the music on this CD.
Bleed Like Me [CD-R]
Bad Boyfriend

[3:46]

Run Baby Run

[3:58]

Right Between The Eyes

[3:56]

Why Do You Love Me

[3:55]

Bleed Like Me

[4:01]

Metal Heart

[4.00]

Sex Is Not The Enemy

[3:06]

It's All Over But The Crying

[4:39]

Boys Wanna Fight

[4:17]

Why Don't You Come Over

[3:26]

Happy Home

[6:00]