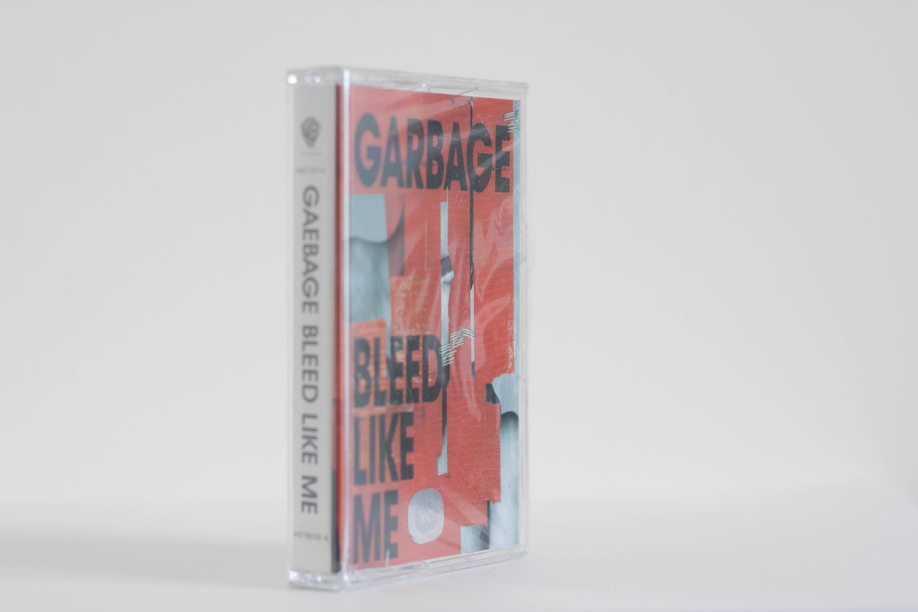 Indonesia, HWO5914 / 504678656-4, Cassette (Misprint)
Misprinted Cassette Album.
This 11 tracks cassette was manufactured & distributed in Indonesia by Warner Music Indonesia, with unique catalogue number HWO5914 printed at the spine of the inlay, which was only assigned to Indonesia released.
Cassette was housed in a transparent case, with Warner Music logo embossed on both sides of the cassette body. There is also MANUFACTURED IN INDONESIA printed on the back inlay.
There is a typo on the spine of the release itself which reads GAEBAGE rather than Garbage.
The case on this version has rounded edges.
Bleed Like Me [Cassette, HWO5914 / 504678656-4]
A1:

Bad Boyfriend

[3:46]

A2:

Run Baby Run

[3:58]

A3:

Right Between The Eyes

[3:56]

A4:

Why Do You Love Me

[3:55]

A5:

Bleed Like Me

[4:01]

A6:

Metal Heart

[4.00]

B1:

Sex Is Not The Enemy

[3:06]

B2:

It's All Over But The Crying

[4:39]

B3:

Boys Wanna Fight

[4:17]

B4:

Why Don't You Come Over

[3:26]

B5:

Happy Home

[6:00]