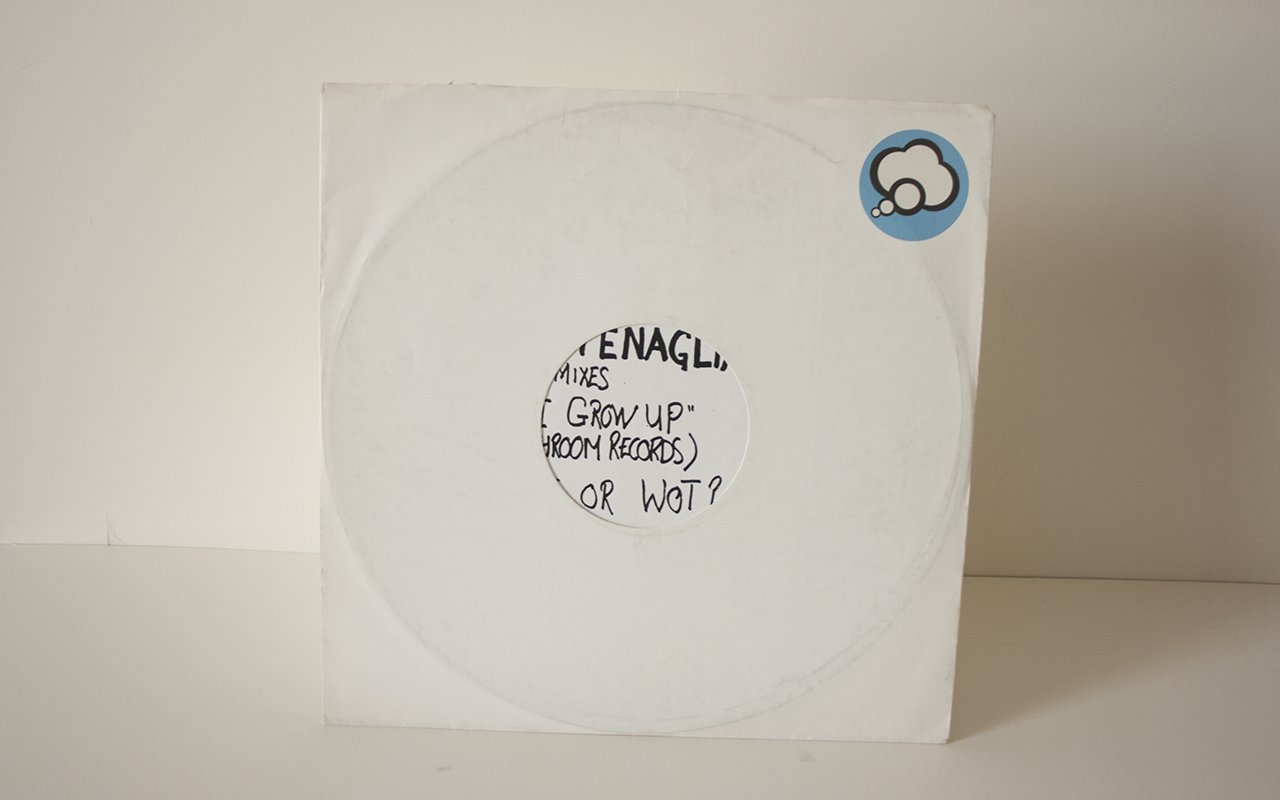 UK, [TRASH 29], 12 Inch Single (Test Pressing)
Test Pressing comes in a card sleeve. There is a small round When I Grow Up sticker in the top right hand corner. This is the same sticker that is on the A5 sheet that was issued at the same time.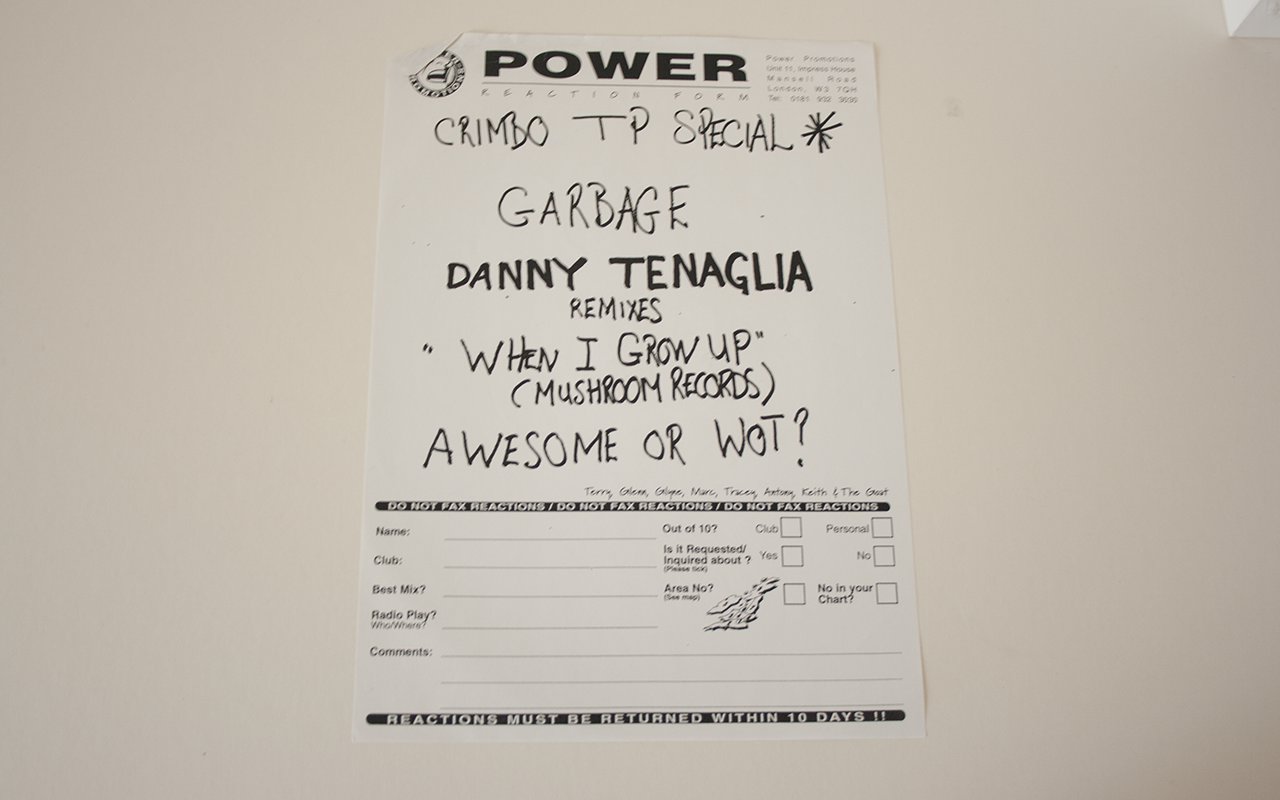 There was also a reaction sheet issued with the pressing that had hand written text and can be dated due to this.
When I Grow Up [12 inch Single]
A1:

When I Grow Up (Danny Tenaglia's Club Mix)

[11:14]

B1:

When I Grow Up (Danny Tenaglia's Golden Shower Dub)

[9:20]

B2:

When I Grow Up (Shirlapella)

[2:16]