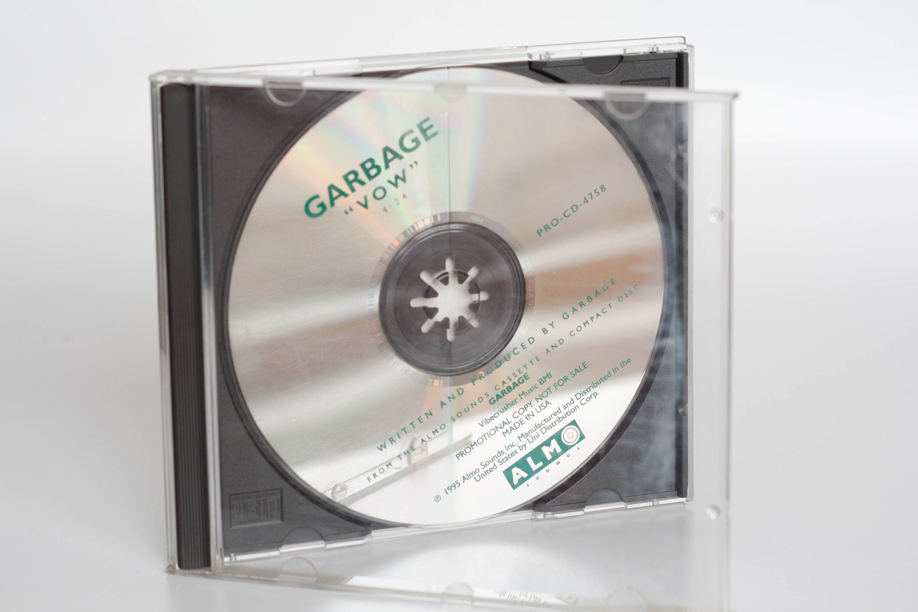 USA, PRO-CD-4758, CD
Promotional CD comes in a jewel case with no front inlay. The backing inlay contains the track information. The design of this CD differs from later Garbage promotional CDs from Almo.
38 PRO CD 4758-2 SRC**01 is listed around the centre of the disc.
The release was also issued in Canada.
Vow [CD, PRO-CD-4758]
Vow

[4:34]