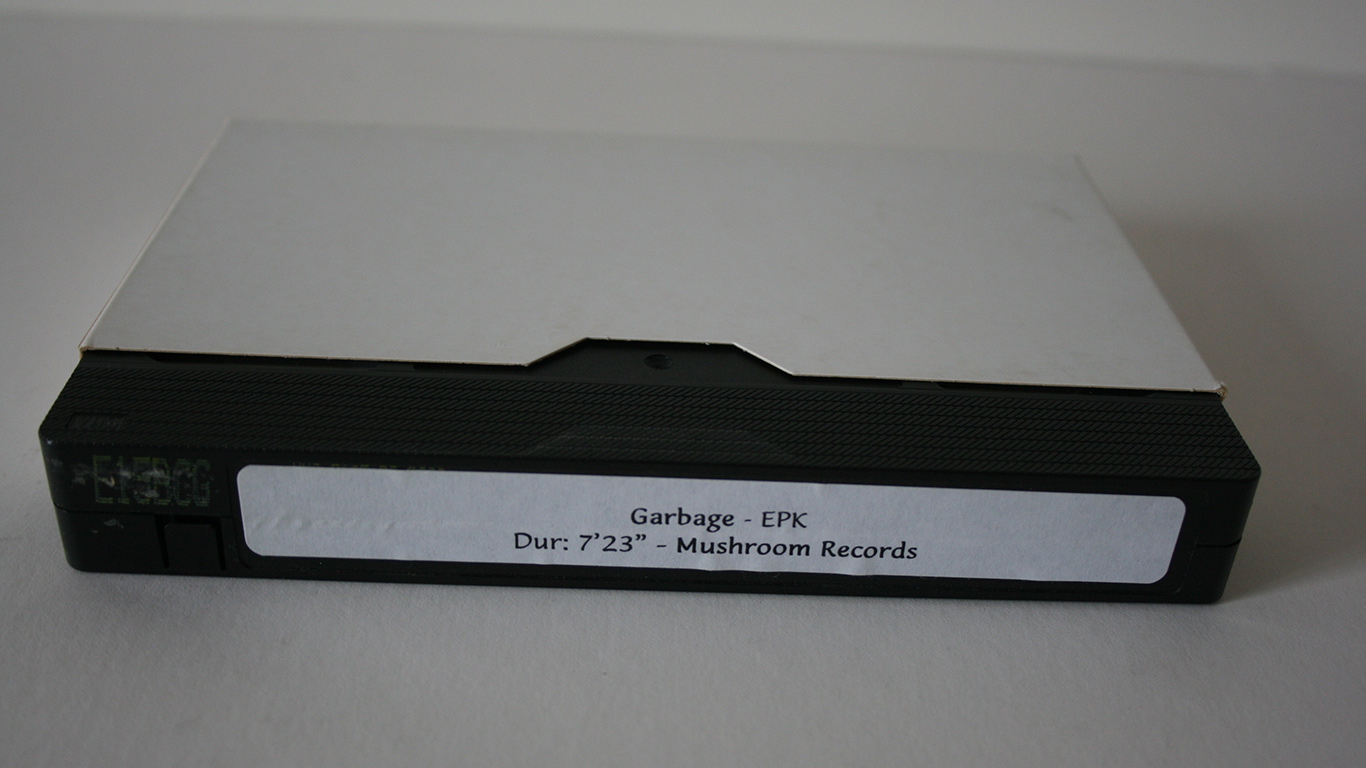 UK, VHS (Alternative)
Promotional VHS with an edited version of an Electronic Press Kit lasting just over 7 minutes. The label is slightly different to another version which is available which includes the Mushroom logo.
Please note the track on the cassette tape is listed as Garbage 'EPK' this has been amended on this site to Version 2.0 EPK (Video) (Edit) in order to help clean up the various promotional releases which have been issued as EPK's.
Garbage EPK [VHS]
Version 2.0 EPK (Video) (Edit)

[7:23]