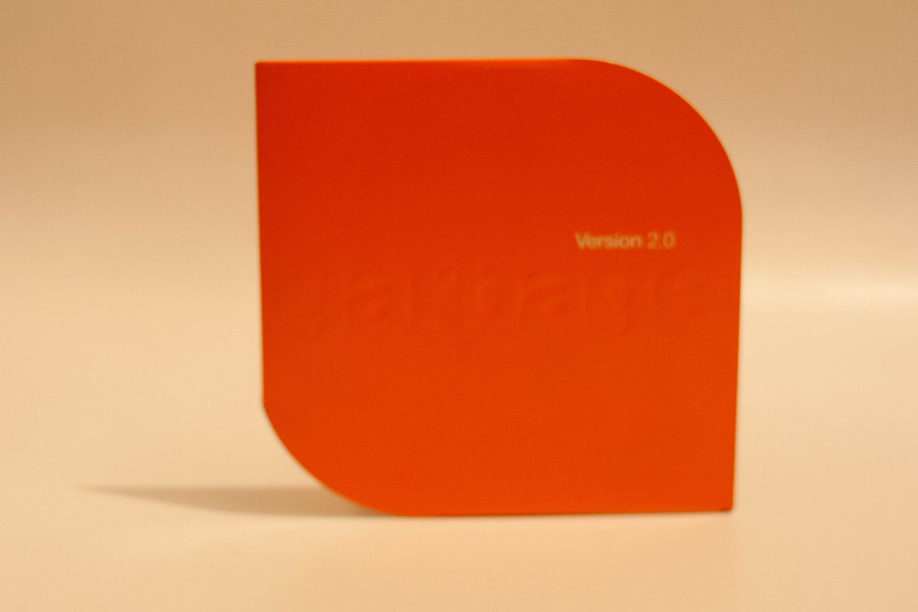 UK, TRASH19, ECD
This Enhanced-CD is often called a CD-Rom, it's technically not.
The sleeve is made of card and shaped, as were all the promotional releases from this album. It also has garbage embossed on the front.
The disc plays the album in a standard CD player, whereas when inserted into a computer it plays an enhanced interactive Version 2.0 element.
The interactive features include Screen Saver, lyrics and a web link. There is a
Foil bag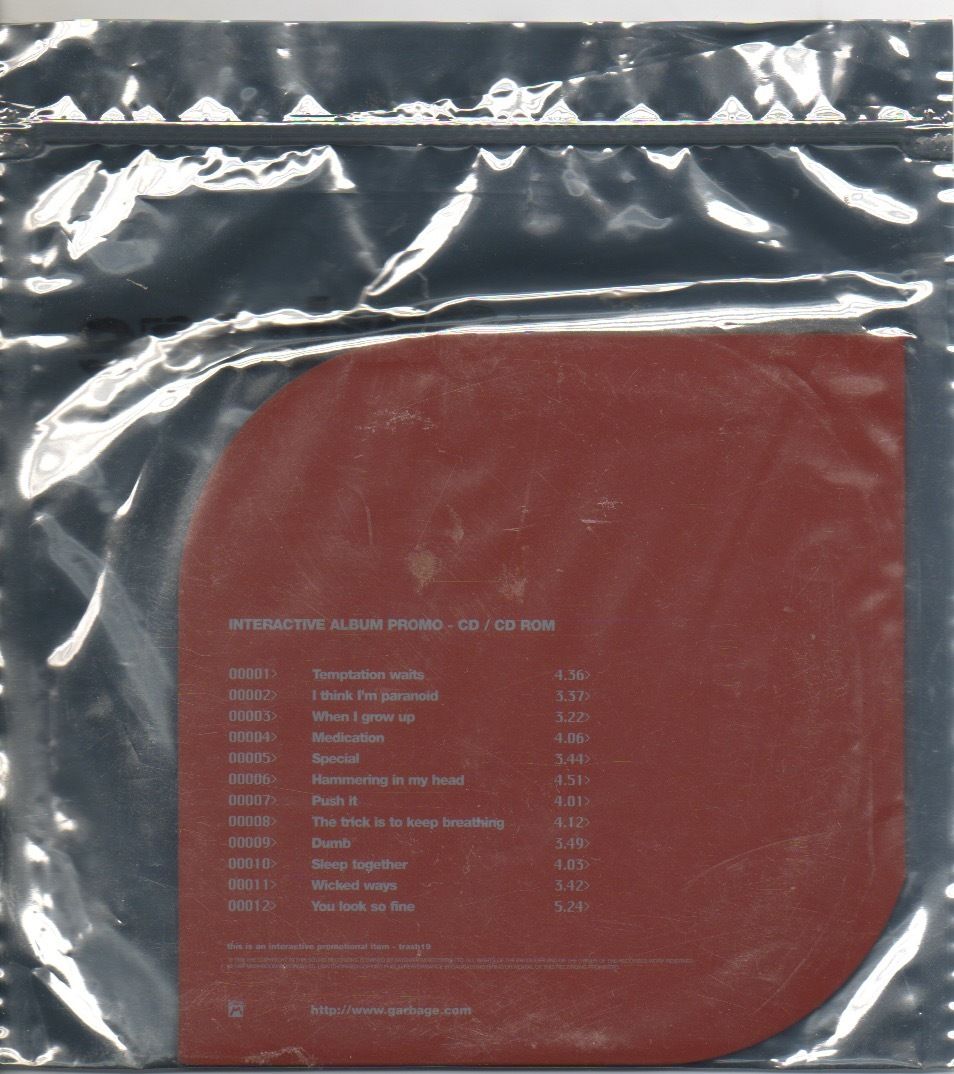 I've see a copy of this which came in a resealable foil bag, the same used for the Push it and Taken From The Debut album releases. I don't believe that many were issued like this (if at all).
Version 2.0 [E-CD, TRASH19]
Temptation Waits

[4:36]

I Think I'm Paranoid

[3:38]

When I Grow Up

[3:25]

Medication

[4:08]

Special

[3:44]

Hammering In My Head

[4:52]

Push It

[4:02]

The Trick Is To Keep Breathing

[4:12]

Dumb

[3:50]

Sleep Together

[4:04]

Wicked Ways

[3:44]

You Look So Fine

[5:25]

Version 2.0 (Enhanced Element)