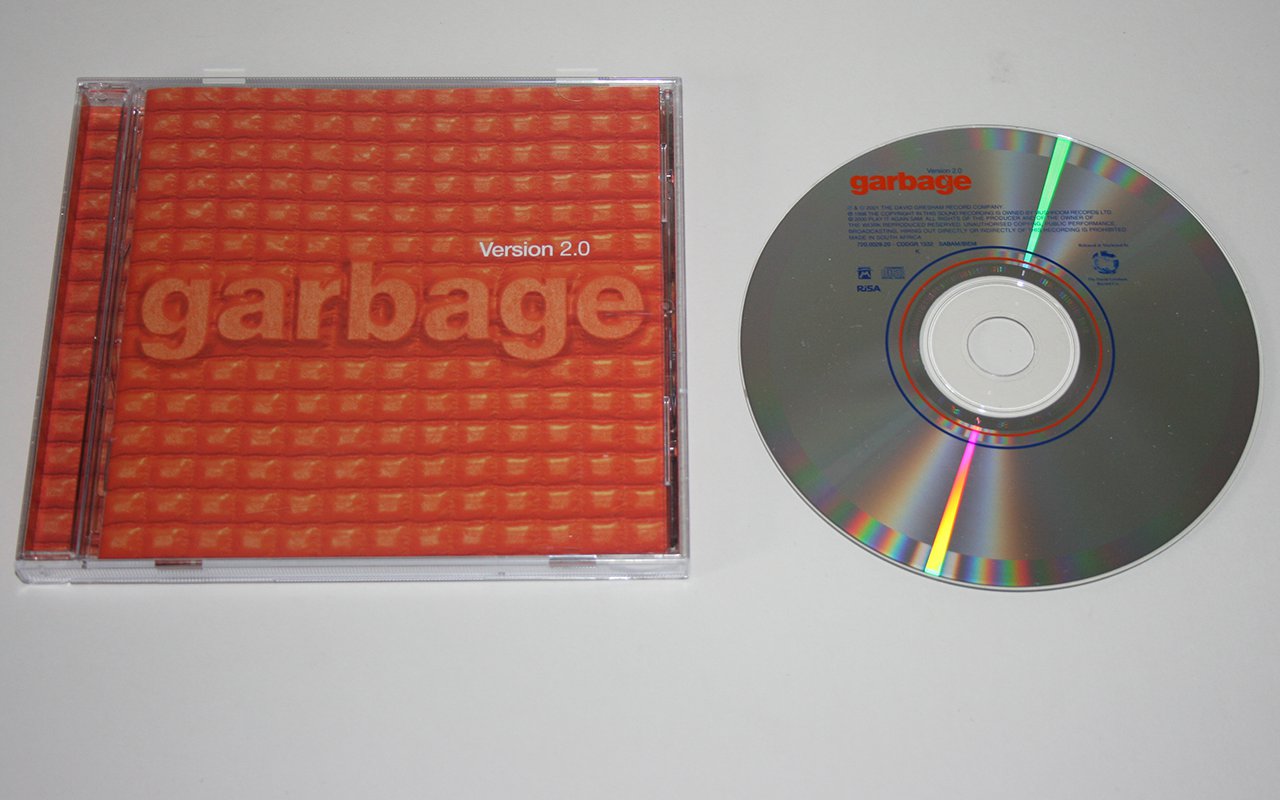 South Africa, CDDGR 1532 / 720.0029.20, CD
Reissued CD album in 2001 within South Africa.
There's some additional catalogue numbers on the inlay for this release.
The David Gresham Record Company catalogue number CDDGR 1532 is followed by – CMV 5.0029.20.720 [AYC], this is made up of various parts of the PIAS number.
The PIAS catalogue number 720.0029.20 is followed by 398PS.
The RISA logo is also on the disc and sleeve.
Version 2.0 [CD, CDDGR 1532]
Temptation Waits

[4:36]

I Think I'm Paranoid

[3:38]

When I Grow Up

[3:25]

Medication

[4:08]

Special

[3:44]

Hammering In My Head

[4:52]

Push It

[4:02]

The Trick Is To Keep Breathing

[4:12]

Dumb

[3:50]

Sleep Together

[4:04]

Wicked Ways

[3:44]

You Look So Fine

[5:25]