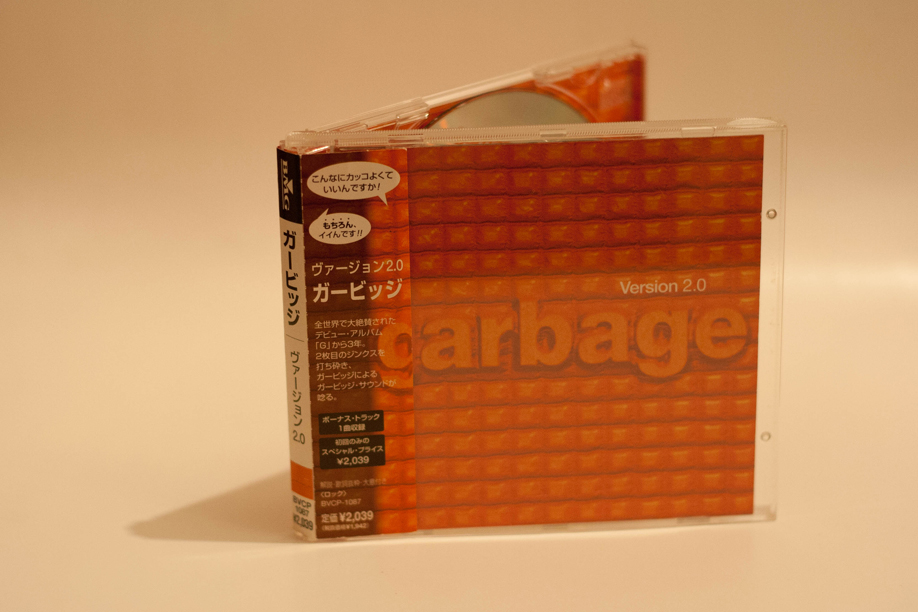 Japan, BVCP-1087 / 74321-56442-2, CD
CD album in crystal jewel case with OBI strip, the album also includes Push It (Boom Boom Satellites Mix) as a bonus tracks.
As well as the normal booklet there is an additional lyric book.
This is the first Version 2.0 which was issued in Japan, 3 more editions were issued later on.
The code 74321 56442 2 is also listed on the CD and sleeve.
Version 2.0 [CD, BVCP-1087/74321-56442-2]
Temptation Waits

[4:36]

I Think I'm Paranoid

[3:38]

When I Grow Up

[3:25]

Medication

[4:08]

Special

[3:44]

Hammering In My Head

[4:52]

Push It

[4:02]

The Trick Is To Keep Breathing

[4:12]

Dumb

[3:50]

Sleep Together

[4:04]

Wicked Ways

[3:44]

You Look So Fine

[5:25]

Push It (Boom Boom Satellites Mix)

[6:44]