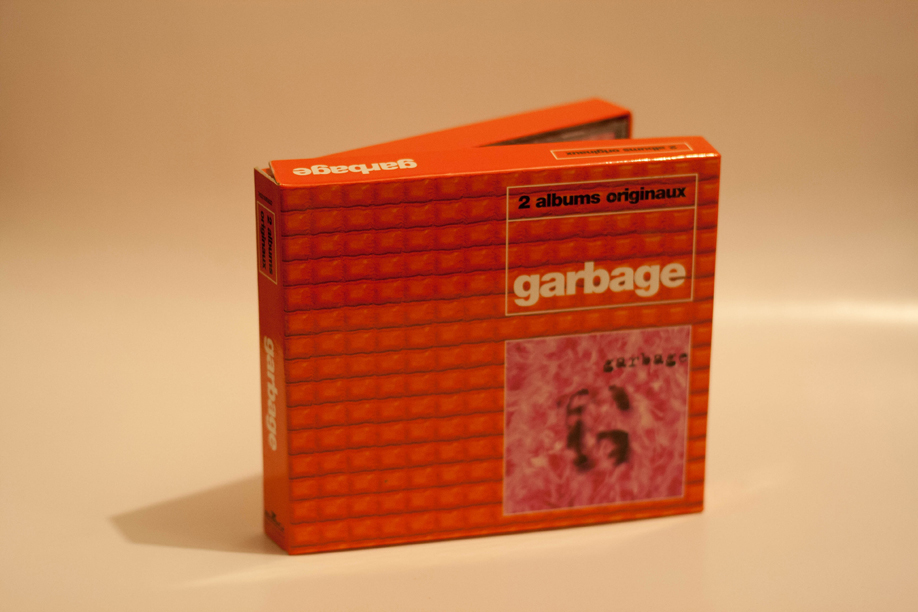 France, 74321685032 / BM 672, CD (Boxset)
Limited Edition boxset released in France with both Version 2.0 and the debut album Garbage.
These were issued to help clear existing stock when Mushroom Records UK closed their Mushroom Records International BV. operation and changed the distributor to PIAS in Europe.
Garbage [74321 29597 2]
This is the standard disc which was issued when the debut was released in 1995.
Version 2.0 [CD, 74321 55410 2]
Temptation Waits

[4:36]

I Think I'm Paranoid

[3:38]

When I Grow Up

[3:25]

Medication

[4:08]

Special

[3:44]

Hammering In My Head

[4:52]

Push It

[4:02]

The Trick Is To Keep Breathing

[4:12]

Dumb

[3:50]

Sleep Together

[4:04]

Wicked Ways

[3:44]

You Look So Fine

[5:25]
Additional codes:
Label code: LC4917
Distribution code: F: BM 650
Garbage [CD, 74321 29597 2]
Supervixen

[3:56]

Queer

[4:36]

Only Happy When It Rains

[3:56]

As Heaven Is Wide

[4:43]

Not My Idea

[3:50]

A Stroke Of Luck

[4:45]

Vow

[4:30]

Stupid Girl

[4:18]

Dog New Tricks

[3:58]

My Lover's Box

[3:55]

Fix Me Now

[4:43]

Milk

[3:54]
Additional codes:
Label code: L04917
Distribution code: F: BM 720