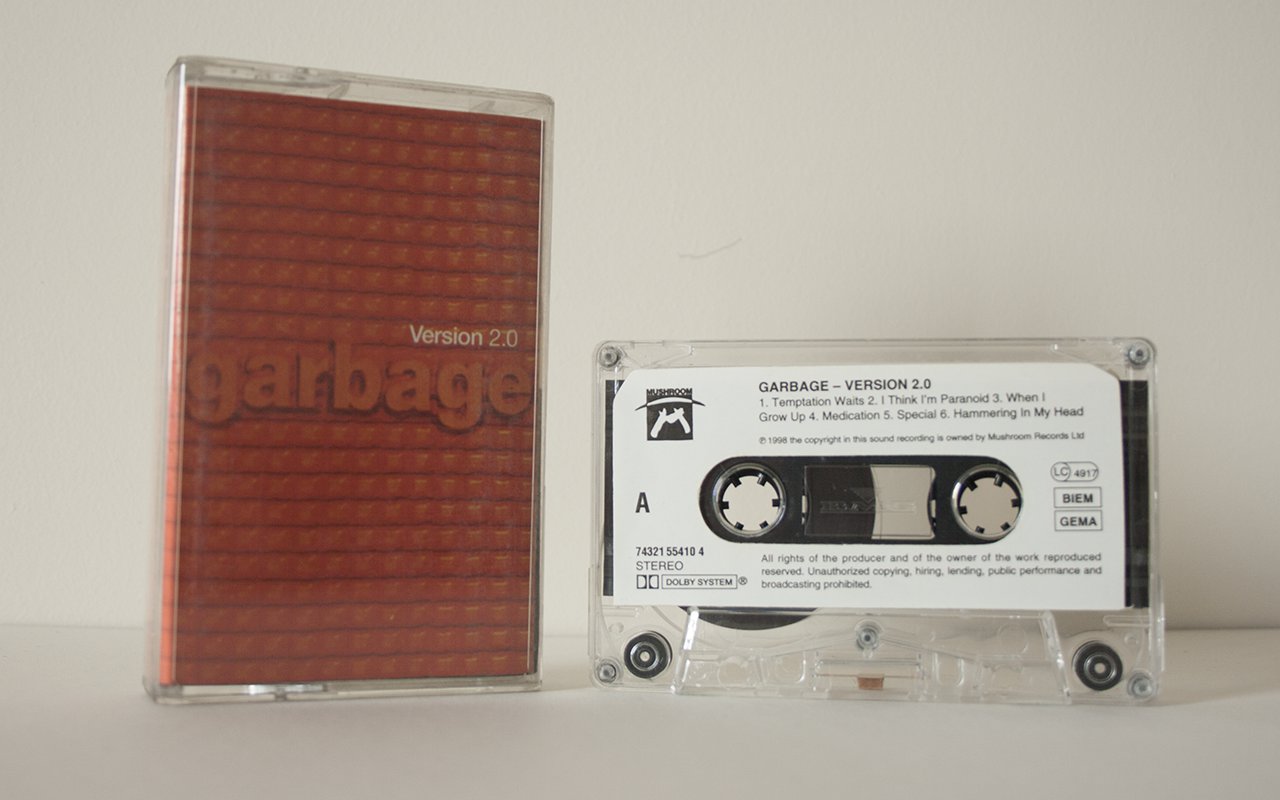 Asia, 74321 55410 4, Cassette
Cassette album issued in Asia, the tape has a white stickered label on it, this is a standard tape box with J-card inlay. This release was issued in The Philippines as well as other Asian countries.
The release also includes a French Distribution code on it F:BM460.
Version 2.0 [Cassette, 74321 55410 4]
A1:

Temptation Waits

[4:36]

A2:

I Think I'm Paranoid

[3:38]

A3:

When I Grow Up

[3:25]

A4:

Medication

[4:08]

A5:

Special

[3:44]

A6:

Hammering In My Head

[4:52]

B1:

Push It

[4:02]

B2:

The Trick Is To Keep Breathing

[4:12]

B3:

Dumb

[3:50]

B4:

Sleep Together

[4:04]

B5:

Wicked Ways

[3:44]

B6:

You Look So Fine

[5:25]
Additional codes:
Label code: LC4917
Distribution code: F: BM460