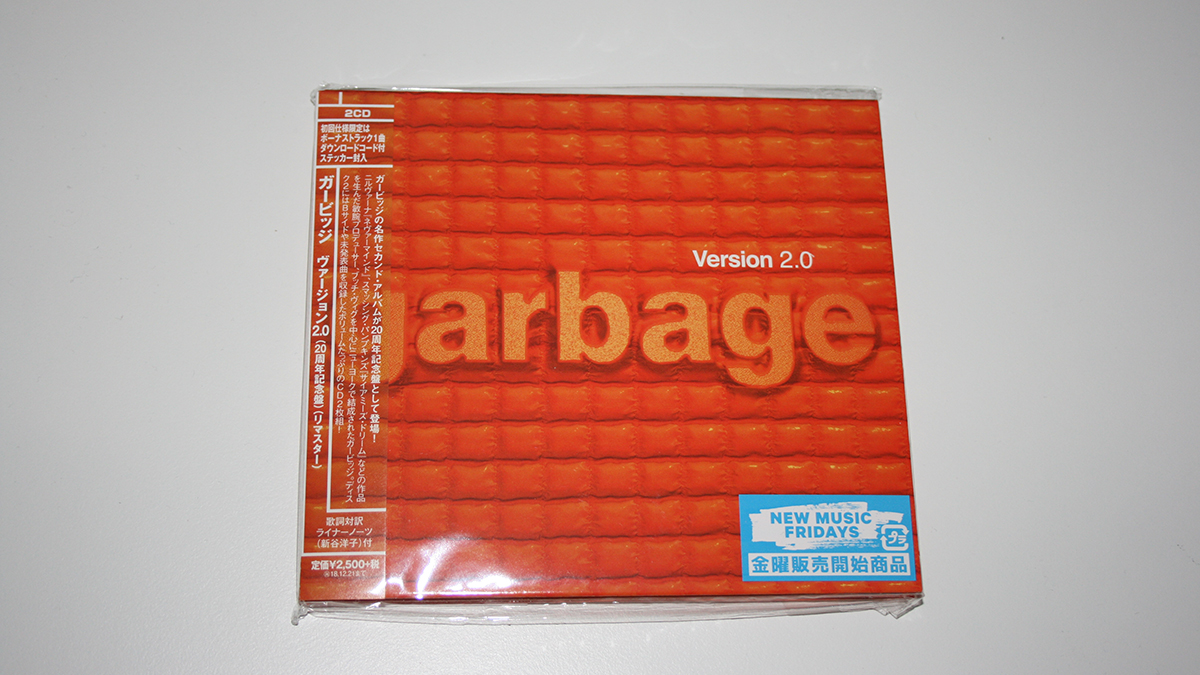 Japan, CD, HSE-459677/STNVOL030CDSJ/STNVOL030CD
Reissued double album by Garbage featuring Version 2.0 remastered. with OBI strip. The release includes a download code for Push It [Boom Boom Satellites Mix].
Inside you'll find a Version 2.0 sticker, lyric booklet and Version 2.0 biography in Japanese. The reverse of the sticker contains the download code for the bonus track.
The release is identical to the Worldwide edition released by PIAS, Liberator and STUNVOLUME.
STNVOL030CDSJ is printed on the Version 2.0 biography.
Version 2.0
Temptation Waits

[4:36]

I Think I'm Paranoid

[3:38]

When I Grow Up

[3:25]

Medication

[4:08]

Special

[3:44]

Hammering In My Head

[4:52]

Push It

[4:02]

The Trick Is To Keep Breathing

[4:12]

Dumb

[3:50]

Sleep Together

[4:04]

Wicked Ways

[3:44]

You Look So Fine

[5:25]
Can't Seem To Make You Mine

13 X Forever

Deadwood

Get Busy With The Fizzy

Soldier Through This

Thirteen

Lick The Pavement

Medication (Acoustic Version)

Tornado

Afterglow
Digital Download
Push It (Boom Boom Satellites Mix)