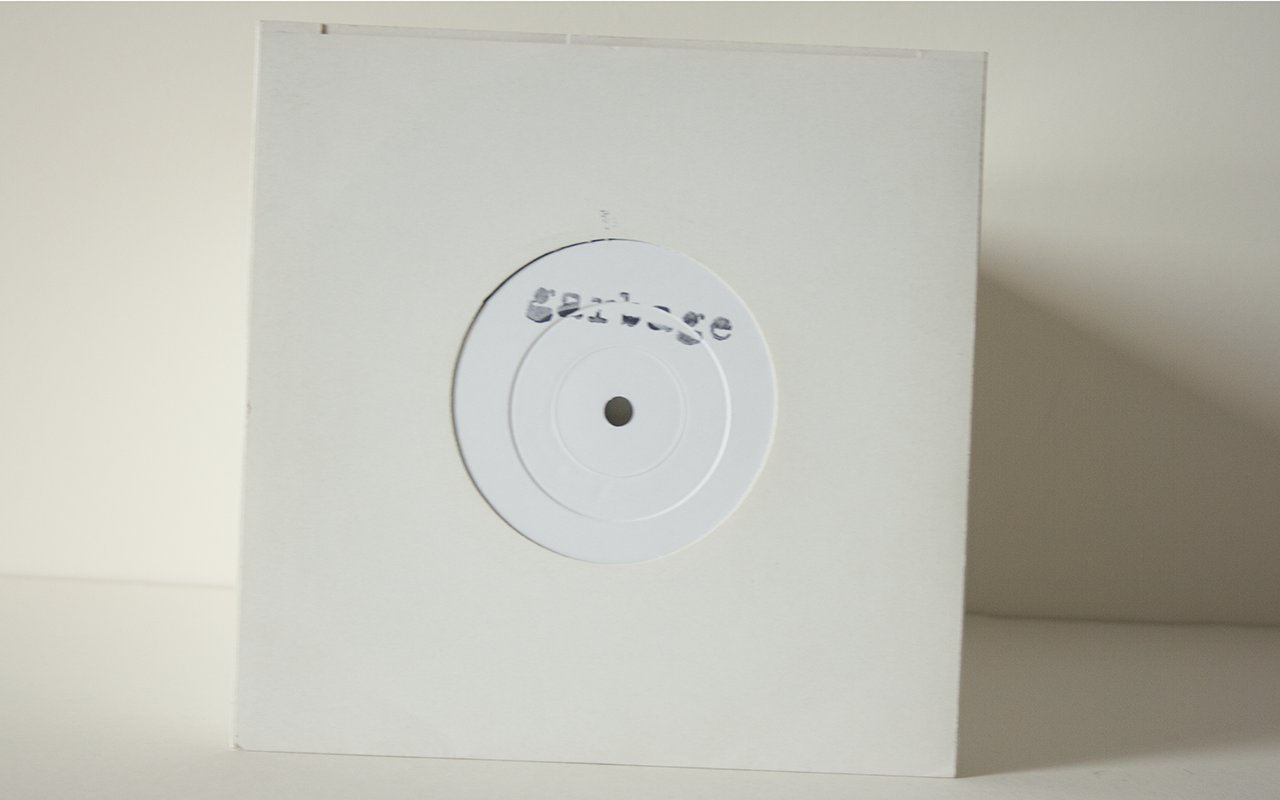 UK, SX1271A, 7 inch Single
Promotional 7 inch single comes in a white paper sleeve. The vinyl should have a hand stamped Garbage logo on side A, this should be this should be the same side which Stupid Girl is on. The runoffs on either side are etched as the A side.
This release is often sold as a jukebox promo, however the center isn't dinked as you'd expect it to be.
The release may also have been sold commercially.
7 inch single
A1:

Stupid Girl

B1:

Queer