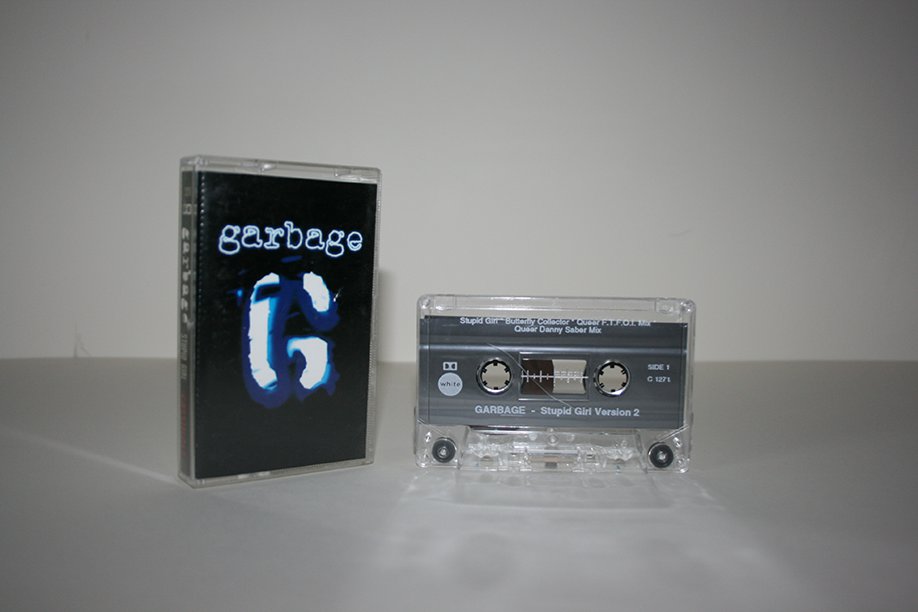 Australia, C1271, Cassette (2 of 2)
Cassette single (2 of 2) issued in a normal case. The same release was also issued on CD. The tape has 'Stupid Girl – Version 2' plays the same on both sides.
This release shares the same catalogue number and barcode as the first cassette single which was also issued.
Stupid Girl [Cassette, C1271]
A/B1:

Stupid Girl

[4:18]

A/B2:

Butterfly Collector

[4:41]

A/B3:

Queer (F.T.F.O.I. Mix)

[7:17]

A/B4:

Queer (Danny Saber Mix)

[5:39]