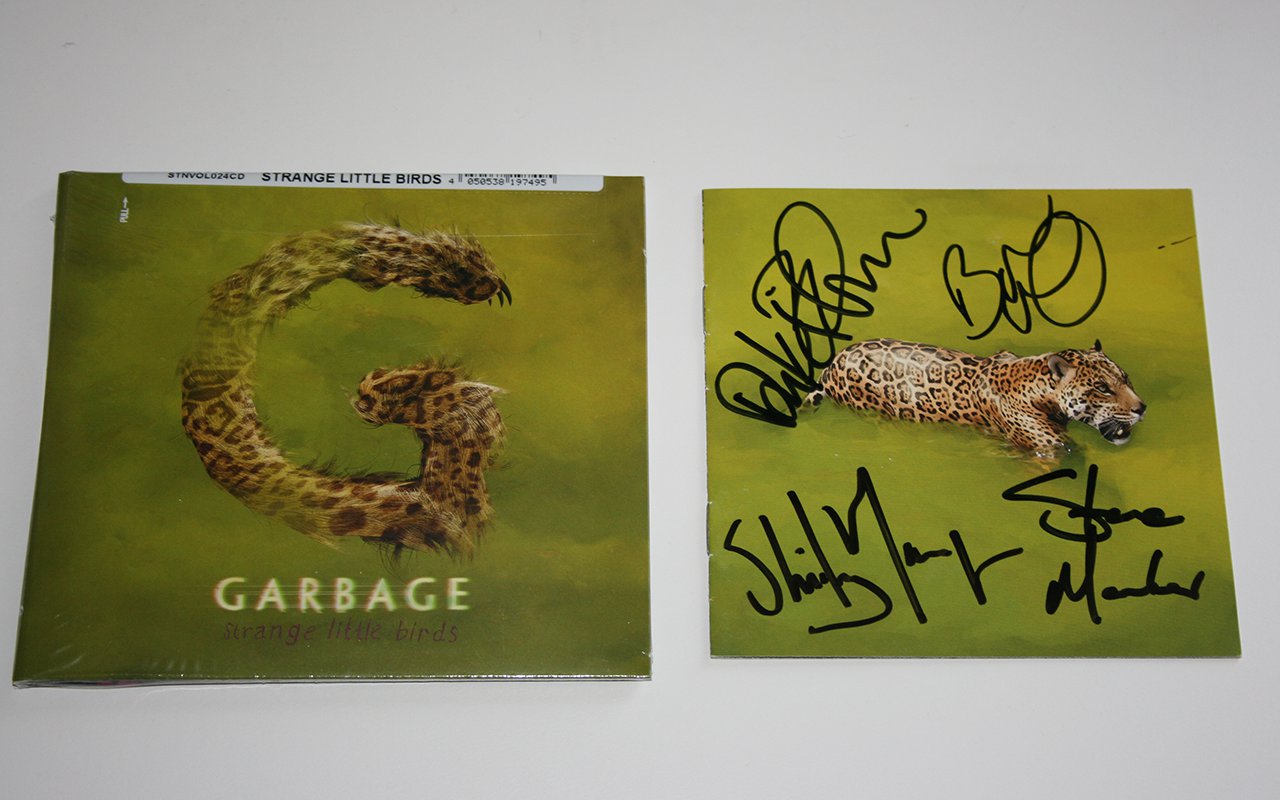 USA, STNVOL024CD, CD (newburycomics.com exclusive)
Newbury Comics were given a number of signed booklets from Garbage, these were exclusivly sold via newburycomics.com and sold out within 9 hours of the band tweeting the link, this was most likely down to the fact that the retailer allowed you to purchase upto 5 copies at once.
A few days later they listed more copies, this time purchases were limited to 2 copies, as like before a US postal address was required.
When the item arrived you got a factory sealed copy of Strange Little Birds and a separate booklet which was signed by all 4 members of Garbage.
Strange Little Birds [CD, STNVOL024C]
Sometimes

[2:52]

Empty

[3:54]

Blackout

[6:32]

If I Lost You

[4:11]

Night Drive Loneliness

[5:24]

Even Though Our Love Is Doomed

[5:26]

Magnetized

[3:54]

We Never Tell

[4:25]

So We Can Stay Alive

[6:01]

Teaching Little Fingers To Play

[3:58]

Amends

[6:04]